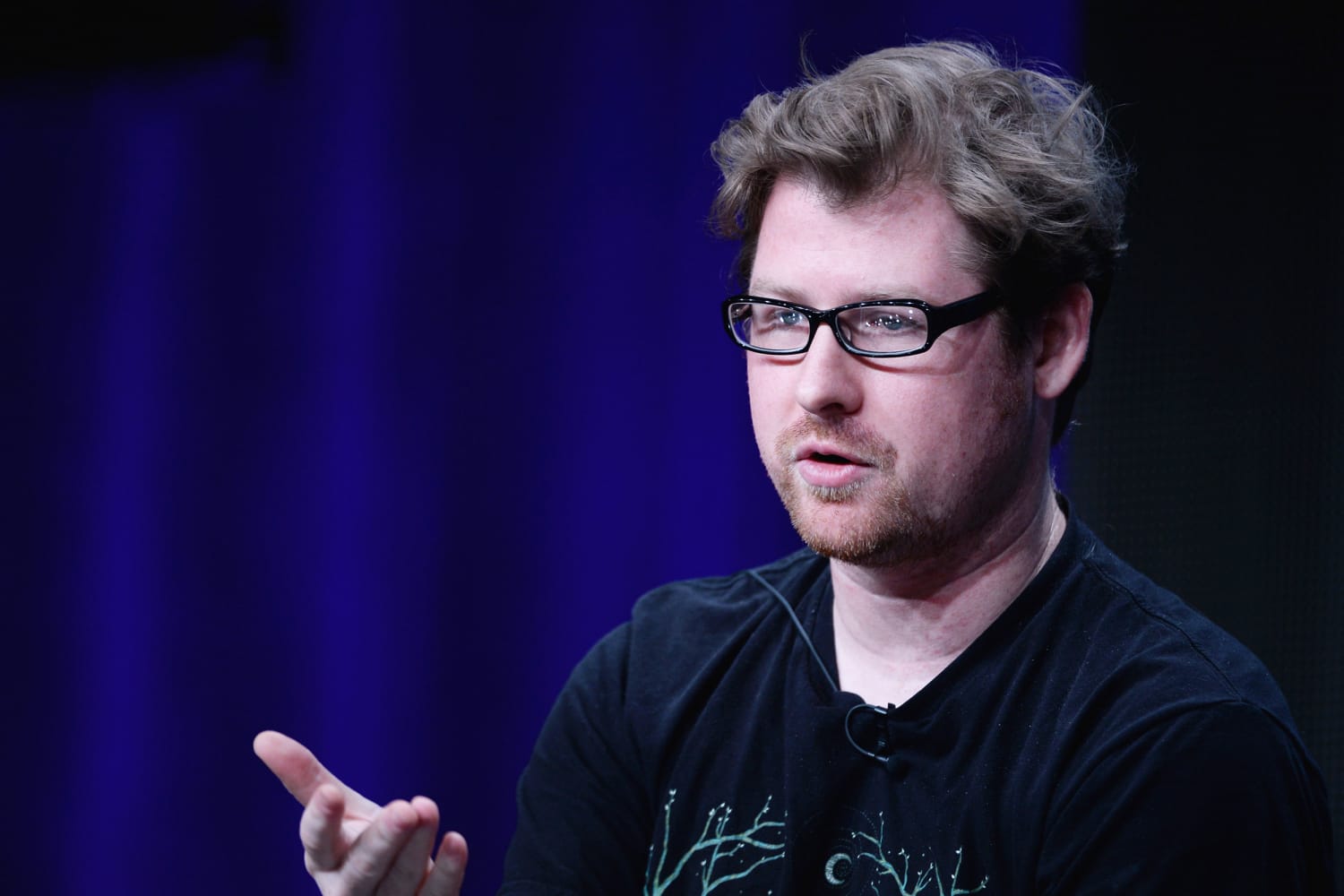 Adult Swim announced Tuesday that it has cut ties with Justin Roiland, the star and a co-creator of the animated comedy series "Rick and Morty," as he faces felony domestic violence charges.
The cable channel retweeted a statement from the official "Rick and Morty" Twitter account that it intends to continue with the show's seventh season but that it has "ended its association with Justin Roiland." Adult Swim confirmed the news in an emailed statement.
Roiland, who voices title characters Rick and Morty, will be recast, said Marie Moore, the senior vice president of communications at Warner Bros. Discovery, which owns Adult Swim.
NBC News broke the news that Roiland had been charged with felony domestic violence in Orange County, California, in connection with a 2020 incident.
Squanch Games, the video game company co-founded by Roiland, also announced Tuesday on Twitter that Roiland resigned.
"On January 16, 2023, Squanch games received Justin Roiland's resignation," the company posted. The company also sent the statement to NBC News in response to an inquiry on its relationship with Roiland.
Roiland pleaded not guilty in 2020 and was in court for a pretrial hearing on Jan. 12. In a statement, one of his attorneys wrote that Roiland is innocent and expects the case to be dismissed.
"We look forward to clearing Justin's name and helping him move forward as swiftly as possible," attorney T. Edward Welbourn wrote.
Roiland, 42, was charged with a felony count of domestic battery with corporal injury and a felony count of false imprisonment by menace, violence, fraud and/or deceit.
The criminal complaint says the incident occurred on or about Jan. 19, 2020, against a woman, identified as Jane Doe, who was dating Roiland at the time.
Details of the case, including police body camera video, police reports, abuse investigation reports, medical reports and recordings of interviews, are being withheld from the public under a protective order.
The affidavit in support of Roiland's arrest is also sealed. Roiland was ordered at the pretrial hearing this month to attend a hearing April 27.
"Rick and Morty" debuted in December 2013 and quickly became one of the most popular adult-oriented cartoons, spawning a billion-dollar media and merchandising franchise. The show's sixth season premiered in September, and Cartoon Network ordered a seventh season as part of a long-term deal for 70 new episodes.
This is a developing story. Please check back for updates.