BELGRADE, Serbia — Ana Walshe's mother is holding out hope that her daughter is still alive and "just cannot believe" that her husband Brian Walshe made the disturbing Internet searches related to murder and dismemberment that prosecutors unveiled in court Wednesday, she told NBC News.
"I think that she just left somewhere, to get away, maybe she was tired of everything…It is only my assumption. I still don't know the truth about what happened," Milanka Ljubicic, 69, said from her home in Belgrade, Serbia on Thursday.
"I just hope that she is alive. Anywhere, but alive. That is my only hope," she added of her daughter.
Ljubicic's comments come a day after prosecutors said that Brian Walshe, 47, made an internet search Dec. 27 for "what's the best state to divorce for a man" — and that "rather than divorce, it is believed that Brian Walshe dismembered Ana Walshe and discarded her body," Norfolk County Assistant District Attorney Lynn Beland said.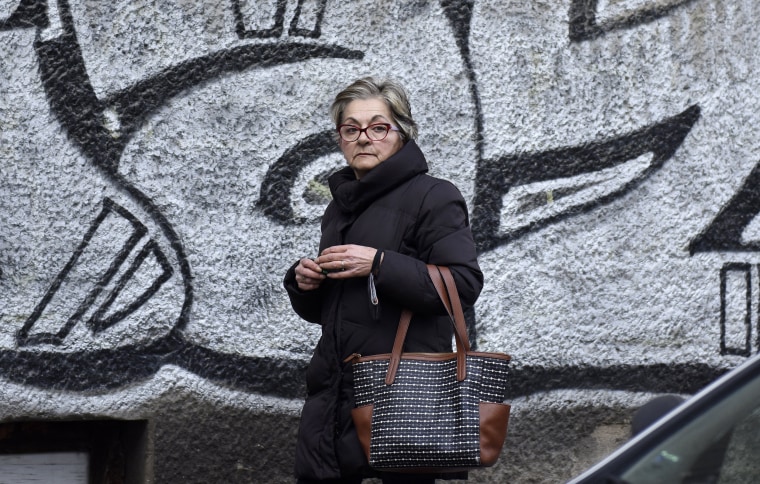 Brian Walshe pleaded not guilty to the charges of both murder and misleading an investigation, and is being held without bail pending indictment.
His lawyer, Tracy Miner, claimed in a statement released Wednesday that the media "has already tried and convicted Mr. Walshe" and that "we will see if the prosecution can" prove their case against her client.
Ana Walshe's remains have not been fully recovered, but history shows that a defendant can be charged and convicted with murder without a body, as long as there is enough circumstantial evidence for a jury to infer that the victim is dead and the defendant is guilty.
Beland said in court Wednesday investigators found the couple's DNA, along with a Covid vaccination card for Ana Walshe, 39, and a hacksaw, cutting shears, a hatchet and stains consistent with blood in trash bags that had been disposed of in a dumpster at Brian Walshe's mother's apartment complex in Swampscott, about 40 miles north of Cohasset, where they lived. Investigators found those items and others after they had been moved to a waste transfer station in Peabody, a town about 5 miles north of Swampscott.
Investigators also found blood and a bloody, damaged knife in the basement of the couple's Massachusetts home, and an extensive troubling Internet search history linked to Brian Walshe, who Googled queries including "10 ways to dispose of a dead body if you really need to" and "how to stop a body from decomposing" in the minutes before he originally told police he last saw his wife.
Of that search history prosecutors detailed in court Wednesday, Ljubicic said: "Yes, I have seen it, of course it made me upset, but I just don't believe in that. Because, Brian was never aggressive, he was never mad or furious, God forbid. I just cannot believe in it."
'I always thought good of him'
Ljubicic added that her daughter "never complained about her husband, never," and said that she spent 16 months total with the couple over three international visits.
"I always thought good of him," she said. "He was always in a good mood, telling jokes, he was the main cook in the house, always made us food."
Ljubicic also claimed that Brian Walshe saved her life when she was visiting the U.S. in 2021 and "had some health issues."
She did not elaborate, but in a May 2022 letter she submitted to Massachusetts District Court ahead of Brian Walshe's sentencing in a wire fraud case, she wrote that he "found me experiencing what he thought was a stroke" and "immediately got my daughter and called emergency services." (Court documents show that Brian Walshe was ordered to forfeit $225,000, but does not appear to have been sentenced to any prison time in that case.)
"I can safely say without his presence I would not have survived," Ljubicic wrote in the letter, adding that "he further continued to take care of me during my recovery at the house."
Ljubicic told NBC News "he absolutely adored Ana, the way she is, and said many times he missed her very much while she was away from work."
"From what I know, everything was just fine between them," she said.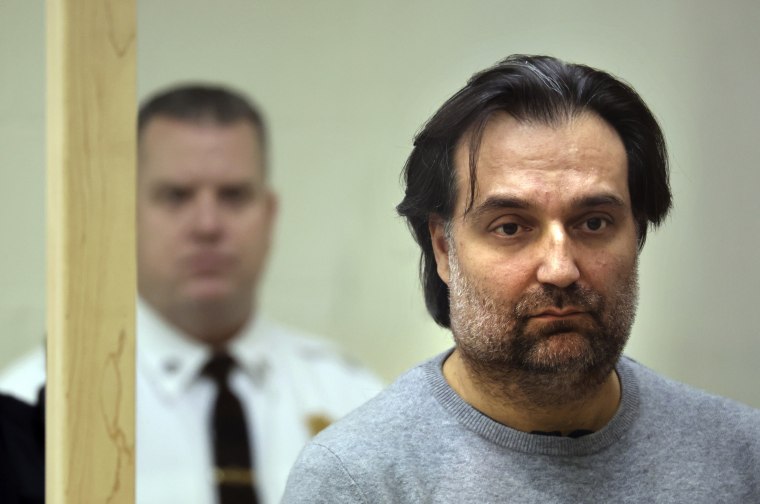 She added that she was not aware that her daughter accused Brian Walshe of threatening to kill her in 2014, before they were married, according to a report filed with Washington, D.C. police obtained by NBC Washington. The report did not identify Brian Walshe by name, but an agency spokesperson confirmed he was the person accused of having threatened Ana Walshe over the phone. No charges were filed, and the case was closed because of a lack of cooperation from the victim, according to the spokesperson.
"I didn't know back then, I've seen it recently in the media," Ljubicic said of that alleged threat. "They got married after that, got kids… I don't know what to say. I had no knowledge about it at all."
She also claimed she had "absolutely no idea" that one family friend described Brian Walshe as a "sociopath" and a "very angry and physically violent person" in a bitter court battle that ensued over his father's estate following his 2018 death in which friends and family accused Brian Walshe of stealing hundreds of thousands of dollars of his father's money. Ljubicic learned about those allegations from recent news reports, she said.
Living arrangements were source of strife
One point of contention between the couple, Ljubicic conceded, was over their living arrangements.
The couple's home base was in Cohasset, a wealthy Boston suburb. But Ana Walshe traveled to Washington, D.C. — more than 400 miles south — each week for her job at Tishman Speyer, a real estate company where she was a regional general manager. Cohasset police previously said the couple had a residence in D.C. as well.
Ana Walshe loved her job, according to her mother, but hated being away from her three sons, ages 2, 4 and 6 — but the family couldn't move to D.C. because in October 2021 Brian Walshe was ordered to home confinement and not to leave the state of Massachusetts after pleading guilty to three counts in the wire fraud case six months earlier.
"She was bothered by the fact they had to stay [in Cohasset] because in Washington D.C. they had better living conditions, and she could not cope without [her] children for so long," Ljubicic said. "They hoped this legal process around Brian would last only for a couple of months, and they can be together. But, it dragged for a year or so."
But even still, Ljubicic said she "wasn't worried at all" about her daughter's safety or relationship with her husband.
"We didn't speak over the phone every day, because she was working a lot, but we exchanged text messages. And for me, those texts were enough," she said.
One of those texts came on Christmas Day, when Ana Walshe asked her mother, "Mama, can you please come tomorrow?" Ljubicic said.
"I told her — 'Anci, I cannot get ready for tomorrow, let's try the day after tomorrow,'" she said, using a nickname or term of endearment for 'Ana.'
Ljubicic wound up not coming to the U.S. because she told her daughter it would be more convenient for her to come in January and stay for two months. Ana Walshe replied saying she and her husband had "plans" for February, though it's not clear what that meant.
"After the first text, when she asked me to come promptly, I asked her why the urgency. She replied that Brian and her are not getting along about the kids, where the kids would spend time, whether in Boston, Cohasset or Washington, D.C, where they own a house," Ljubicic added.
"I understood that they were trying to make an arrangement where to live together… About what happened that night, I have no idea," she said, adding that she has received "no official word" from Serbian or U.S. officials about what transpired.
Serbia's acting consul general in New York did not immediately respond to an inquiry.
On New Year's Eve, Ana Walshe called her mother, but she was sleeping and didn't answer, Ljubicic said.
"[The next day] I texted her, wishing Happy New Year, but there was no response," she said. "Even then I didn't think something bad had happened, just wasn't thinking in that direction."
According to prosecutors, Ana Walshe's phone has been turned off since it pinged near the family home in Cohasset just after 3 a.m. on Jan. 2, a day after Brian Walshe told police his wife left the home to catch a flight to D.C. from Logan Airport, which authorities could not confirm. There has not been any activity on Ana Walshe's credit cards since she was last seen, prosecutors said.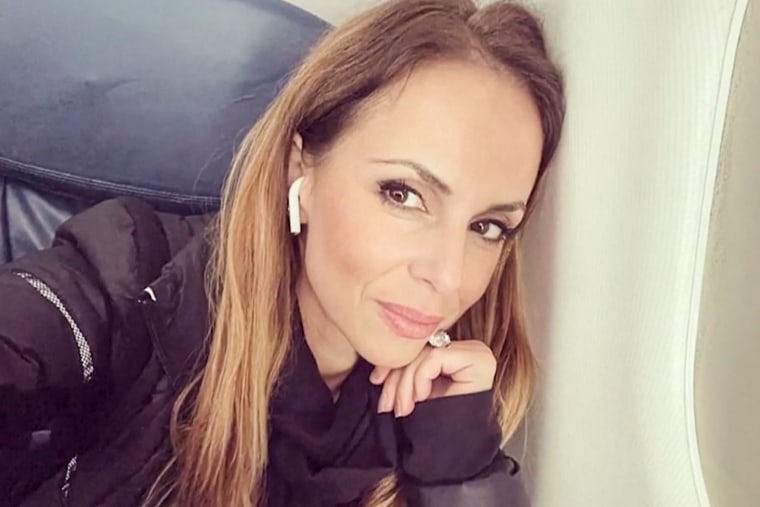 'She is … very much attached to her family'
A spokesperson for the Massachusetts Department of Children and Families previously told NBC News the Walshes' three children are in state custody and declined to provide more information, citing state and federal privacy laws.
Ljubicic said that as far as she knows the kids are in state custody and "doing well," adding, "I don't know where exactly they are."
She added that she is not capable of taking custody of the children herself, citing various health issues including heart problems, diabetes and high blood pressure.
Ana Walshe was born in Belgrade and holds dual citizenship in Serbia and the U.S., Olgica Vlacic, Serbia's acting consul general in New York, previously confirmed to NBC News.
Ljubicic described her as "a really unique child, that I can tell you as her mother," she said.
"She is very hard working, skilfull, very much attached to her family," Ljubicic added.
Jovana Djurovic reported from Belgrade, Serbia. Julianne McShane reported from New York.
Source link