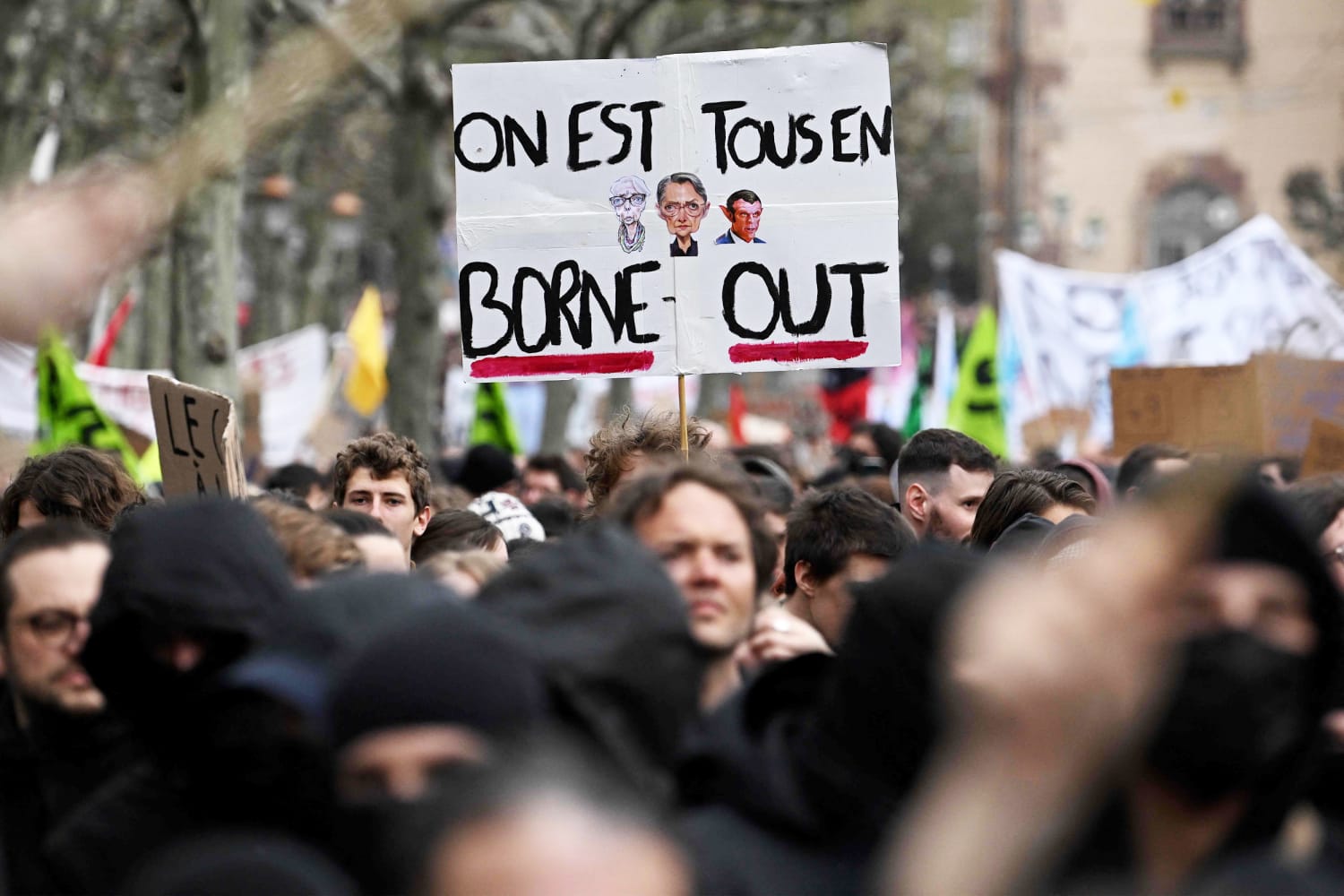 At Paris' Gare de Lyon train station, several hundred strikers walked on the railway tracks to prevent trains from moving, brandishing flares and chanting "and we will go, and we will go until withdrawal" and "Macron, go away."
"This year perhaps maybe our holidays won't be so great," said Maxime Monin, 46, who stressed that employees like him, who work in public transport, are not paid on strike days. "But I think it's worth the sacrifice."
Fabien Villedieu, a unionist with SUD-rail, said the strike at France's railway company SNCF is open-ended. "There are actions every day everywhere, in all the small and big cities of France, with one, two, three or four protests. One, two, three or four blockades," he said. "What do we need to do to make the government listen?".
In the northern suburbs of Paris, several dozen union members blocked a bus depot in Pantin, preventing about 200 vehicles from getting out during rush hour.
Nadia Belhoum, a 48-year-old bus driver participating in the action, criticized Macron's decision to force the higher retirement age through.
"The president of the Republic … is not a king, and he should listen to his people," she said.
The Education Ministry said in a statement that about 24% of teachers have walked off the job in primary and middle schools, and 15% in high schools.
The French government invoked a constitutional provision last week to get the pension bill adopted without the approval of lawmakers. The bill must now pass a review by France's Constitutional Council before becoming law.
Macron's government survived two no-confidence votes in the lower chamber of parliament on Monday.
The 45-year-old centrist president, who is in his second and final term, repeatedly said he was convinced that France's retirement system needed to be modified to keep it financed. Opponents proposed other solutions, including higher taxes on the wealthy or companies, which Macron says would hurt the economy.
Source link