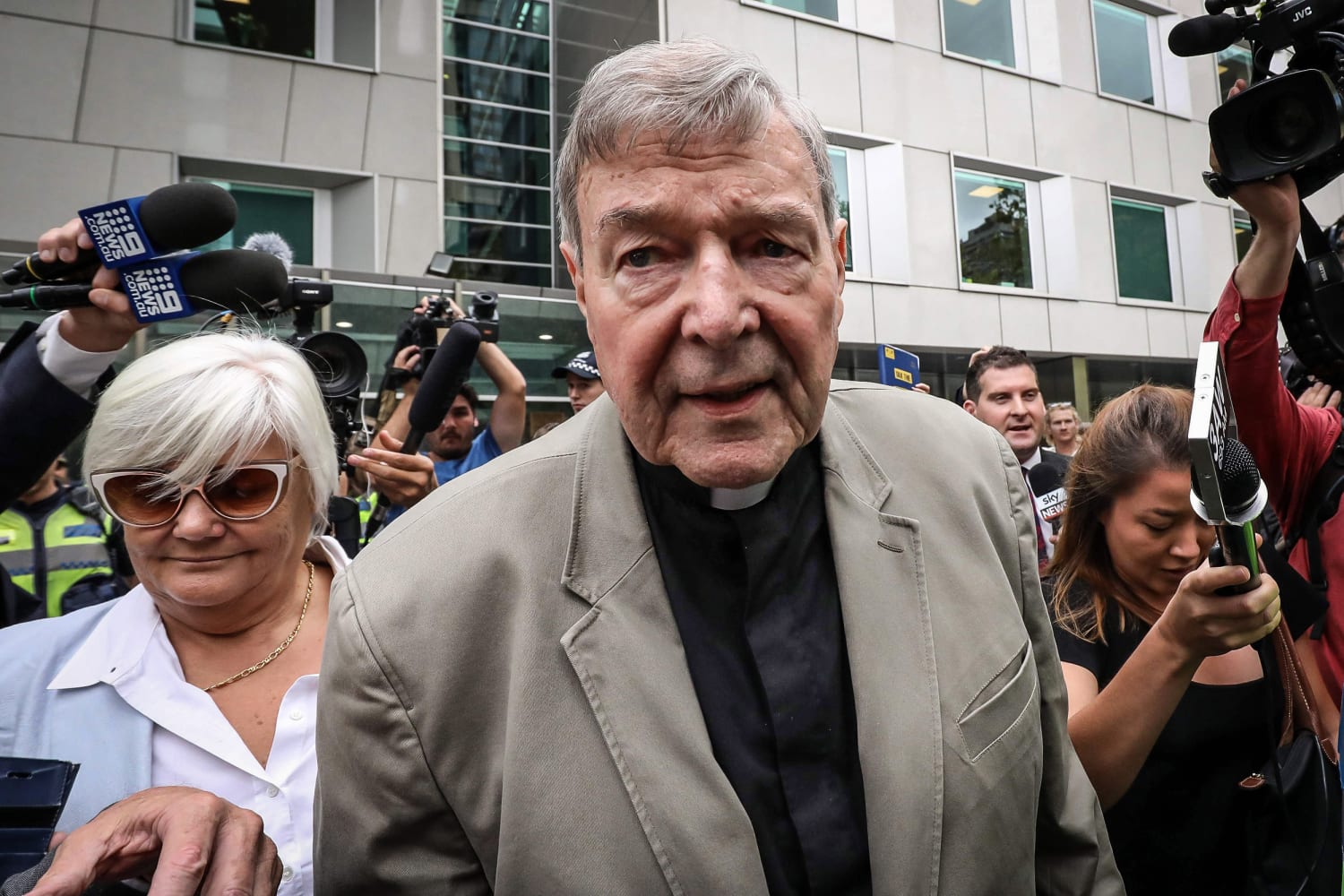 CANBERRA, Australia — Cardinal George Pell, who was the most senior Catholic cleric to be convicted of child sex abuse before his convictions were later overturned, has died in Rome at age 81.
Vatican news agency EWTN reported that his death Tuesday was due to complications from hip replacement surgery.
Pell, an Australian, was once the third-highest ranked Catholic in the Vatican after earlier serving as the Archbishop of Melbourne and Archbishop of Sydney.
Pope Francis brought Pell to the Vatican in February 2014 to reform its finances as the first prefect of the newly created Secretariat for the Economy.
But Pell returned to his native Australia in 2017 in an attempt to clear his name of child sex charges.
A Victoria state County Court jury convicted him of molesting two 13-year-old choirboys at St. Patrick's Cathedral in the latest 1990s shortly after he had become Archbishop of Melbourne.
Pell served more than a year in solitary confinement before the full-bench of the High Court unanimously overturned his convictions in 2020.
But his career in the Vatican was effectively over.
Pell's reputation remained tarnished by the church's child sex abuse scandal.
Australia's Royal Commission into Institutional Responses to Child Sexual Abuse found that he knew of clergy molesting children in the 1970s and did not take adequate action to address it.
Pell later said in a statement he was "surprised" by the commission's findings.
"These views are not supported by evidence," Pell's statement said.
Pell was born on June 8, 1941, the eldest of three children to a heavyweight champion boxer and publican also named George Pell, an Anglican. His mother Margaret Lillian (nee Burke) was from an Irish Catholic family.
Pell grew up in the Victorian regional town of Ballarat. At 6 foot, 4 inches tall, he was a talented Australian Rules Footballer. He was offered a professional football contract to play for Richmond but opted for a seminary instead.
He was archbishop of Melbourne then Sydney before he headed to the Vatican. He was a polarizing figure in the Australian church.
While in Melbourne, he set up the Melbourne Response which was a world-first protocol to investigate complaints of clergy sexual abuse and to compensate victims.
However many abuse victims were critical of the system and of compensation payments.
Source link