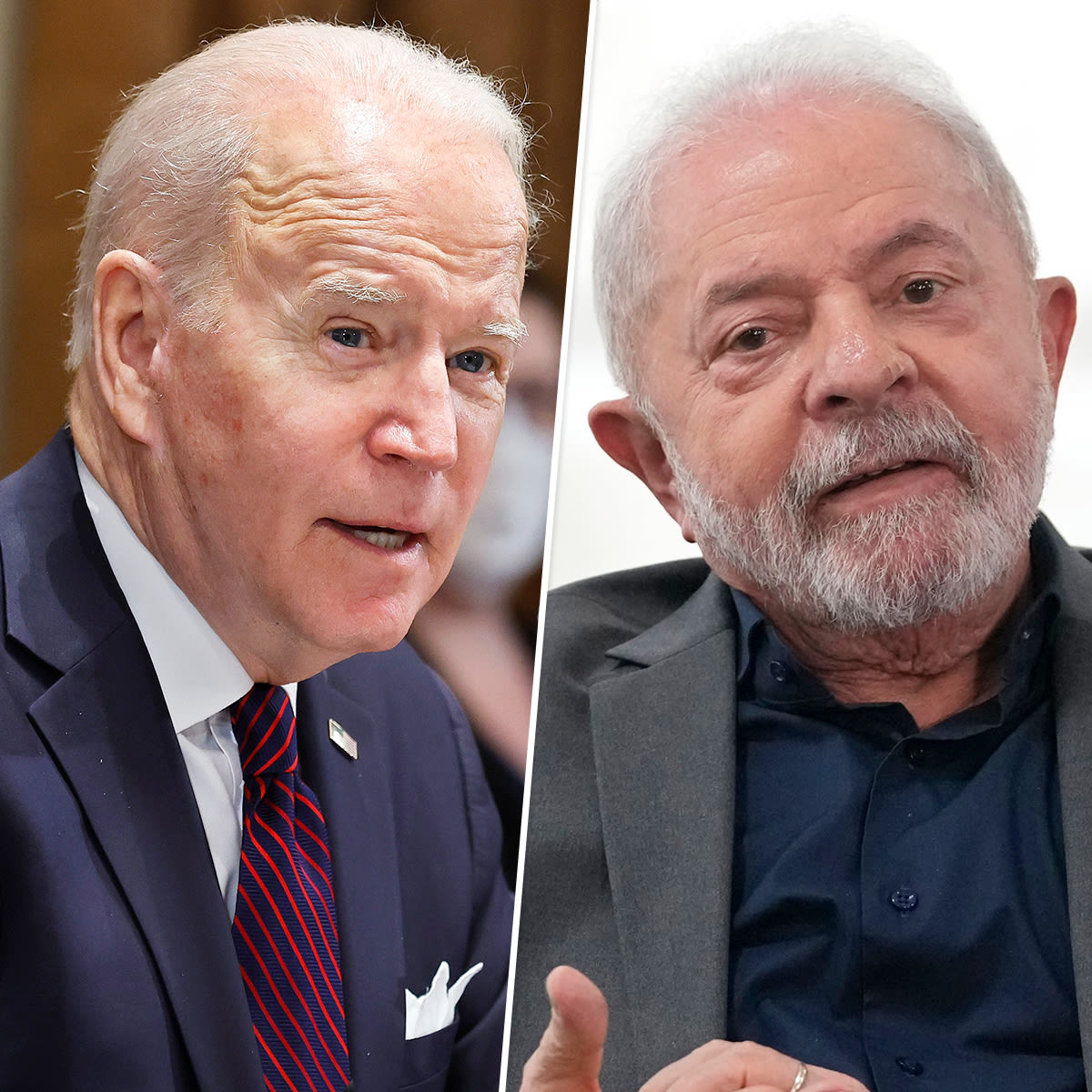 President Joe Biden extended U.S. support to President Luiz Inácio Lula da Silva of Brazil in a phone call a day after supporters of the country's former far-right leader stormed government buildings in the country's capital.
During the call, Biden affirmed Lula's recent electoral victory as president and voiced "unwavering support" for Brazil's democracy and for the free will of the Brazilian people, according to a joint statement with Lula that was released by the White House Monday evening.
Lula accepted an invitation from Biden to visit Washington early next month to consult on a "wide-ranging shared agenda," the statement said.
The call with Lula comes just a day after a group of former President Jair Bolsonaro's supporters stormed Brazil's Congress, Supreme Court and presidential palace, similar to the Jan. 6 attack on the U.S. Capitol by Trump supporters.
White House national security adviser Jake Sullivan told reporters earlier in the day that the U.S. had not received any official requests from the Brazilian government regarding the removal of Bolsonaro, who is believed to have flown to Florida days before his term ended.
Bolsonaro's wife says her husband has been hospitalized. NBC News is working to independently confirm his latest whereabouts.
Lula, a leftist, was sworn in Jan. 1.
On Sunday, Lula vowed to prosecute rioters involved in the assault on government buildings. He pinned "responsibility" for the attack on Bolsonaro, suggesting that there were "several speeches by the former president encouraging this."
Mithil Aggarwal, Summer Concepcion and Doha Madani contributed.