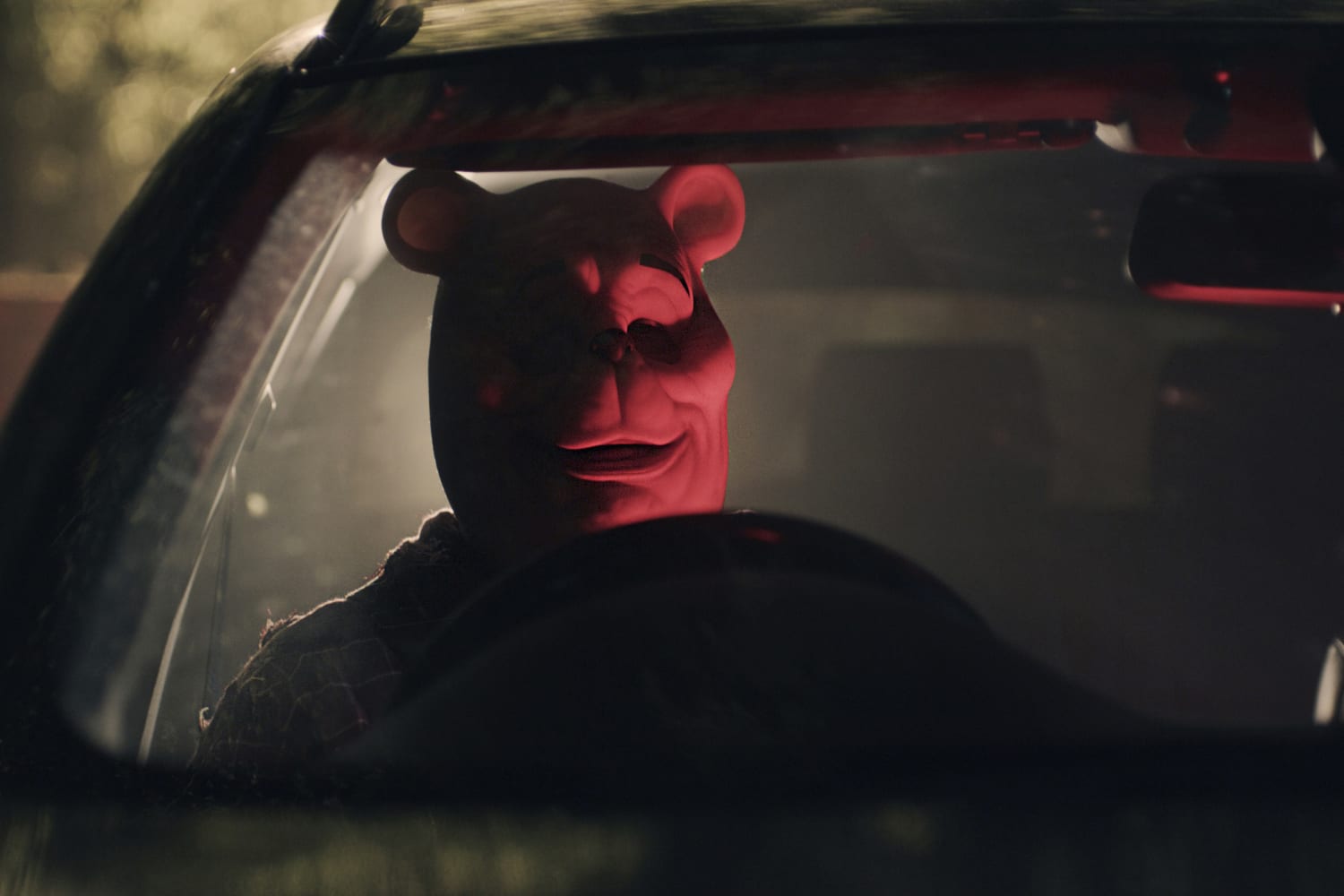 HONG KONG — Public screenings of the British horror film "Winnie the Pooh: Blood and Honey" have been abruptly called off in Hong Kong, adding to worries about growing censorship in the Chinese territory.
Film distributor VII Pillars Entertainment announced with "great regret" on Tuesday that the film's Thursday release in Hong Kong and the neighboring Chinese territory of Macau had been canceled, without giving a reason.
"We are incredibly sorry for the disappointment and inconvenience," it said in a Facebook post.
Earlier, the distributor had listed 30 movie theaters around Hong Kong where the film was set to be screened. It did not respond to requests for additional comment.
A screening that had been planned for Tuesday night was also canceled because of "technical reasons," the organizer, Moviematic, said on Instagram.
The Office for Film, Newspaper and Article Administration (OFNAA), which enforces Hong Kong's film classification and censorship rules, said it had issued a certificate of approval for the film to be screened.
"The arrangements of cinemas in Hong Kong on the screening of individual films with certificates of approval in their premises are the commercial decisions of the cinemas concerned, and OFNAA would not comment on such arrangements," it said in a statement.
Winnie the Pooh has been a sensitive topic in China since 2013, when a photo of Chinese President Xi Jinping and then-U.S. President Barack Obama strolling together in California inspired Chinese internet users to compare them to the bumbling bear and his irrepressible friend Tigger. The Pooh character has since become a lighthearted, parodic way to refer to the Chinese leader, who recently secured an unprecedented third term in office, as well as a way to express dissent.
References to the bear have been censored on Chinese social media, and the 2018 Disney film "Christopher Robin," which also featured Winnie the Pooh, was denied a release in mainland China.
Concerns about censorship have been rising in Hong Kong, a former British colony that was promised 50 years of continued rights and freedoms when it returned to Chinese rule in 1997, as the government cracks down following months of pro-democracy protests in 2019. In 2020, Beijing imposed a sweeping national security law that it says was necessary to restore stability, and in 2021 Hong Kong passed a bill allowing officials to bar films deemed "contrary" to national security interests.
The city of more than 7 million, which lifted its last major "zero-Covid" restrictions only this month, is trying to revive its economy and its reputation as an international financial hub with the full-scale return of cultural and sporting events such as the Asia edition of Art Basel, which starts Thursday.
Kenny Ng, a film censorship expert at Hong Kong Baptist University, said that while no official reason had been given for the "Winnie the Pooh" film being pulled, it "may not be too surprising in the current situation."
"Surely any reference, however vague and imaginative, to political leaders in films are taboos in cinema today," he said in an email.
The slasher take on "Winnie the Pooh" was made possible only because the copyright on English author A.A. Milne's 1926 book expired on Jan. 1 last year, thrusting Pooh and other residents of the Hundred Acre Wood into the public domain. In coming years the public will gain access to numerous other pop culture icons including the original version of Mickey Mouse, from "Steamboat Willie," whose copyright expires next year.
Source link