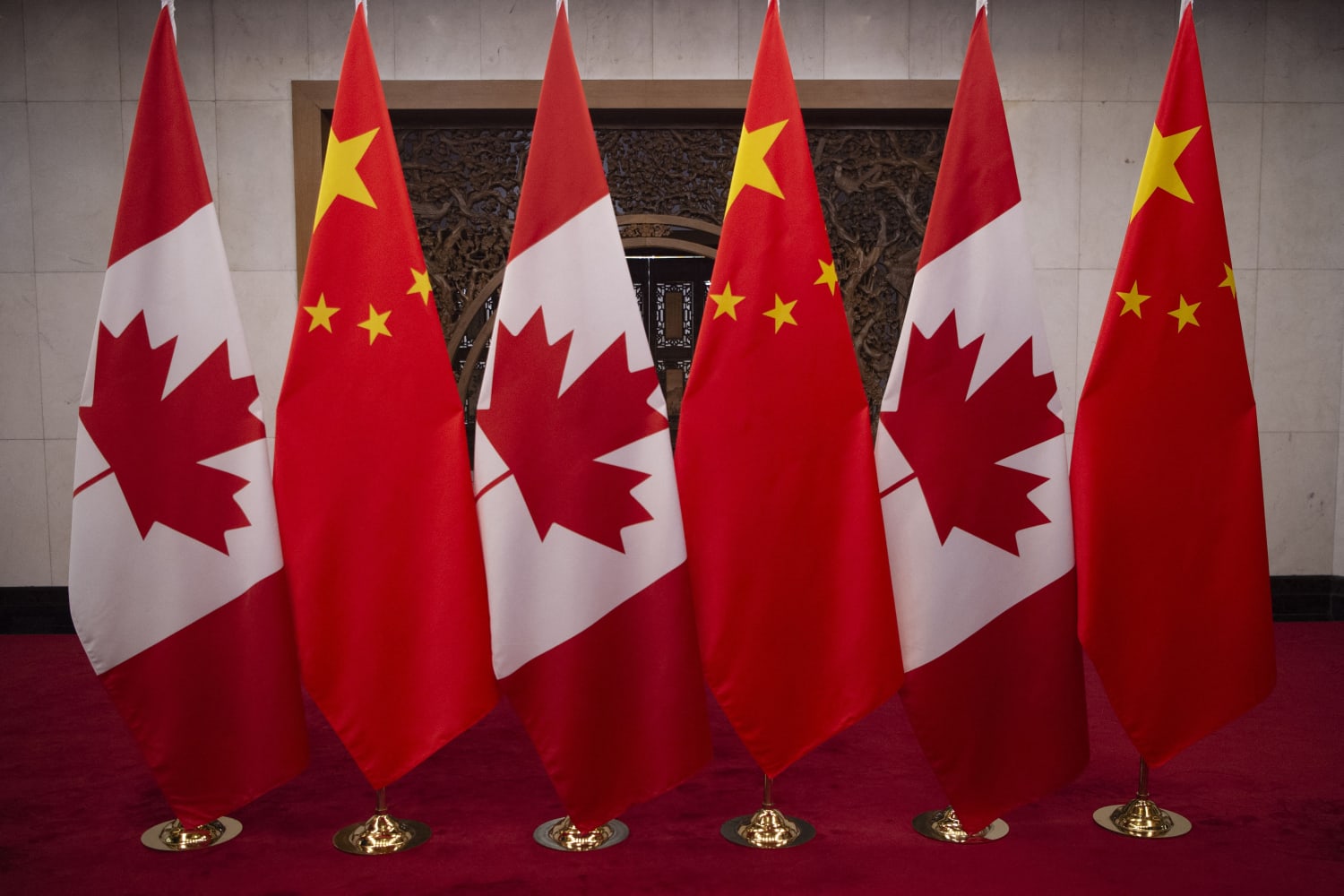 A lawmaker said late Wednesday that he is stepping down from Prime Minister Justin Trudeau's Liberal party after a media report raised questions about his dealings with China, a claim that comes amid an investigation into allegations of Chinese meddling in Canada's elections.
Member of Parliament Hang Dong said the report quoting anonymous sources was an attack on his reputation and his loyalty to Canada. He said he will leave the Liberals and sit in Parliament as an independent lawmaker to avoid causing problems for the party.
Global News, citing unidentified security sources, published a report Wednesday alleging Dong suggested to China's consul general in Toronto in 2021 that the opposition Conservative party would benefit if Beijing released two Canadians accused of espionage. Global did not give any direct quotes from the purported conversation.
Canadians Michael Kovrig, a former diplomat, and Michael Spavor, an entrepreneur, were arrested in China in December 2018 in what was widely seen as an attempt to pressure Canada into releasing Meng Wanzhou, the chief financial officer of Chinese tech giant Huawei Technologies. She was arrested in Vancouver at the request of U.S. authorities. China, the U.S. and Canada completed a prisoner swap just over two years later.
Dong, who has represented a Parliament a district in Toronto since 2019, told Global News that he did speak with the diplomat but disputed how the conversation was characterized.
Dong gave a tearful party resignation speech in Parliament late Wednesday.
"Let me be clear: What has been reported is false, and I will defend myself against this absolutely untrue claim," he said. Dong said he wanted to "assure Mr. Michael Spavor and Mr. Michael Kovrig and their families that I did nothing to cause them any harm."
Trudeau recently named a special investigator to look into allegations of Chinese interference in Canada's last two elections. The newspaper Globe and Mail, citing unidentified intelligence officials, reported last month that China preferred to see Trudeau's Liberals re-elected in the 2021 election and worked to defeat Conservative politicians considered unfriendly to Beijing
Opposition parties have been demanding a full public inquiry into the alleged Chinese interference.
Trudeau has said that all Canada's political leaders agree the election outcomes in 2019 and 2021 were not affected by foreign interference. But he has said that even if it didn't change the results, any interference by a foreign actor is troubling and serious.
A panel of civil servants recently issued a report that concluded there were foreign attempts to interfere, but none affected the outcome of the election.
Source link