Caroline Flack's mother has rejected an apology from the Metropolitan Police for not keeping a record about why they charged the TV presenter with assault.
Speaking in a Newsnight interview due to be aired tonight, Christine Flack snubbed the force's apology about how her daughter's case was dealt with.
In the months before her death in 2020, the Crown Prosecution Service (CPS) recommended the TV star receive a caution after an incident with her boyfriend Lewis Burton.
However, this was overturned due to an appeal from the Met Police who instead charged her with assault by beating.
The Love Island presenter was found dead in her east London flat in February 2020 at the age of 40.
A coroner subsequently ruled she took her own life when she learned that prosecutors were going ahead with an assault charge.
Last month, the presenter's mother received an apology from Scotland Yard for not recording the reason why she was charged.
Ms Flack has now revealed she rejects that apology, while the force claimed her daughter's arrest was handled appropriately.
The family also escalated their concerns to the Independent Office for Police Conduct (IOPC) after an initial investigation by the Directorate of Professional Standards (DPS) found there was no misconduct.
The IOPC, the police watchdog, carried out a review of the Met's decision to charge Flack, which also "did not identify any misconduct" by the force.
However, it did ask the Met to apologise to Ms Flack's family for not recording its reason to appeal against the original CPS decision.
Ms Flack has previously claimed her daughter was treated differently because of her fame.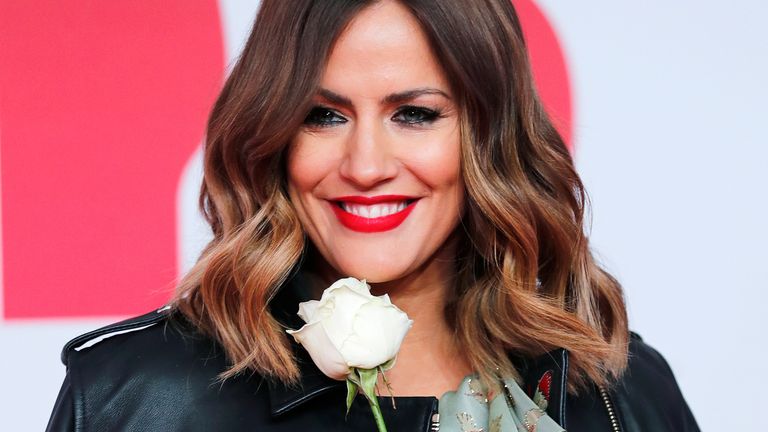 'I don't know whether they're covering something'
On not accepting the Met's apology, Ms Flack told BBC Newsnight's Victoria Derbyshire: "It just seems wrong. They haven't said why there were no notes taken, why nothing was recorded. I don't know whether they're covering something."
When asked if she thought her daughter would still be alive if the caution had remained and she had not been charged, Ms Flack said: "I do, I really do."
"Once all the pictures came out in the newspapers and things were written about her on social media – they just picked up the bad," she said.
"There was a lot of good, but Caroline wasn't reading the good – she was only reading the bad."
She added: "She lost her job straight away, without even being found guilty or going to court. She had another series axed."
Read more:
Met Police apologises to family of former Love Island presenter
All the celebrities Prince Harry mentions in Spare
Ms Flack said she will continue to campaign for a more comprehensive apology from the force for the way it dealt with her daughter in the hours before she died.
Press reports 'untrue'
Ms Flack also told the programme that her biggest regret is not speaking out publicly in the hours after her daughter's arrest to correct what she describes as "lies" printed by the press.
"Things that went into the press that she hit someone with a lamp or a fan – that was just totally untrue," she added.
A Met Police spokesperson told the BBC: "Our thoughts and sympathies remain with Ms Flack's family for their loss and we are sorry for the impact this has had on them.
"When a person is arrested they can be held in custody for a period of up to 24 hours to allow officers time to gather evidence and investigate the alleged offence.
"A review by the Independent Office for Police Conduct did not identify any misconduct in relation to the handling of Ms Flack's arrest, however, it concluded that an officer involved in the investigation should receive reflective practice."
Source link