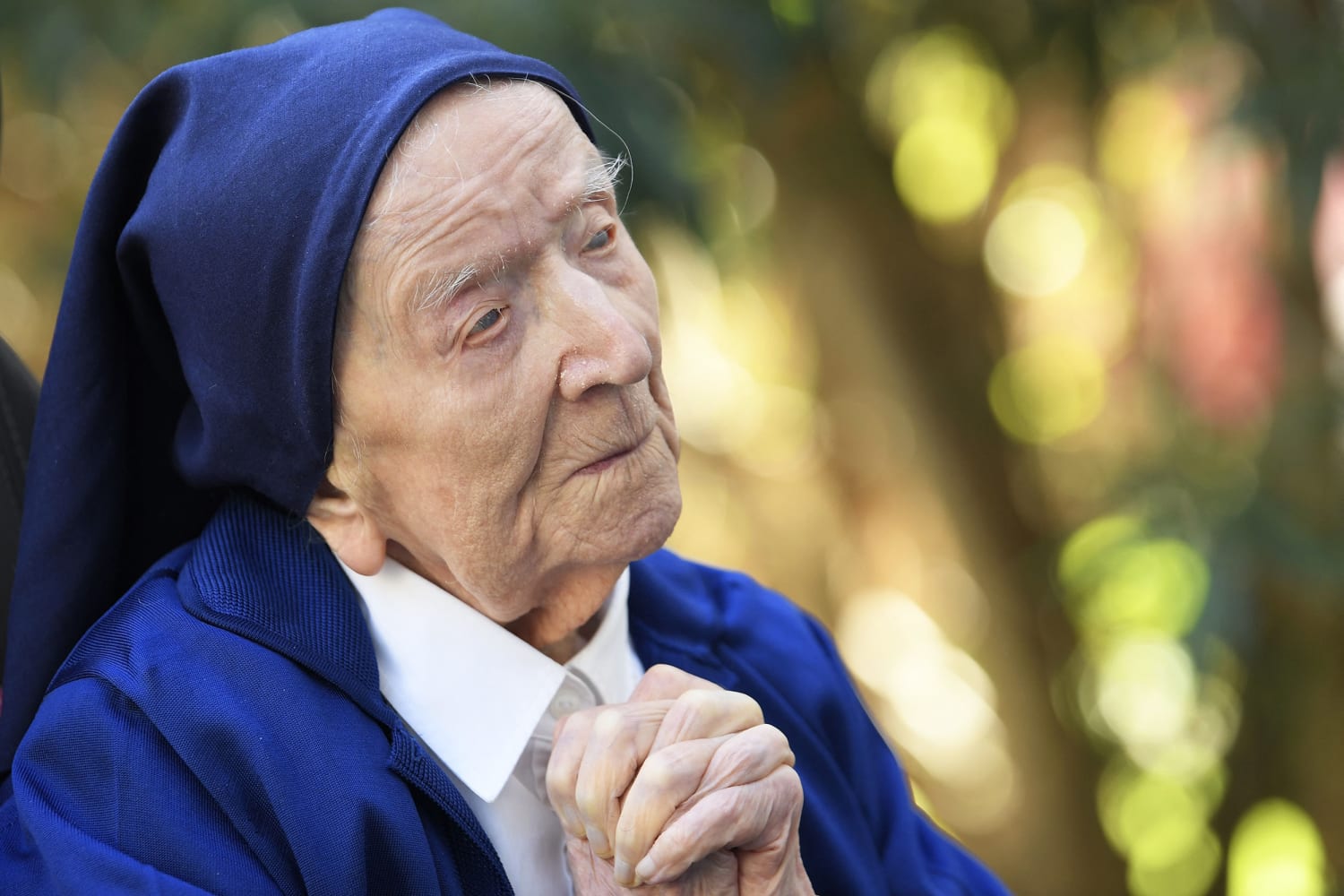 PARIS — French nun Sister Andre, the world's oldest person, passed away at 118 in France, her retirement home told Reuters on Tuesday.
Lucile Randon, who took the name of Sister Andre when she joined a Catholic charitable order in 1944, survived Covid  last year.
She was born on Feb. 11, 1904, and was the world's oldest living person according to the Gerontology Research Group's (GRG) World Supercentenarian Rankings List.
Earlier this month, the woman believed to be the oldest person in the United States died at the age of 115.
The Iowa woman, Bessie Laurena Hendricks, of Lake City, died Jan. 3.
Born in 1907 in west-central Iowa's Calhoun County, Hendricks was alive to witness news of the sinking of the Titanic, World War I and II, the Great Depression and both the Spanish flu and Covid-19 pandemics. 
The Gerontology Research Group reports that Hendrick's death leaves 114-year-old Edie Ceccarelli of California as the country's oldest living person.
Source link