German police detained famed environmental activist Greta Thunberg on Tuesday, according to footage of ongoing protests against a coal mine's expansion.
Video and still images appeared to show police in riot gear carrying away a limp Thunberg, 20, by her arms and legs in the hamlet of Luetzerath, west of Cologne and near Garzweiler coal mine.
Thunberg did not appear to be in distress and was smiling at points of her apprehension, footage showed.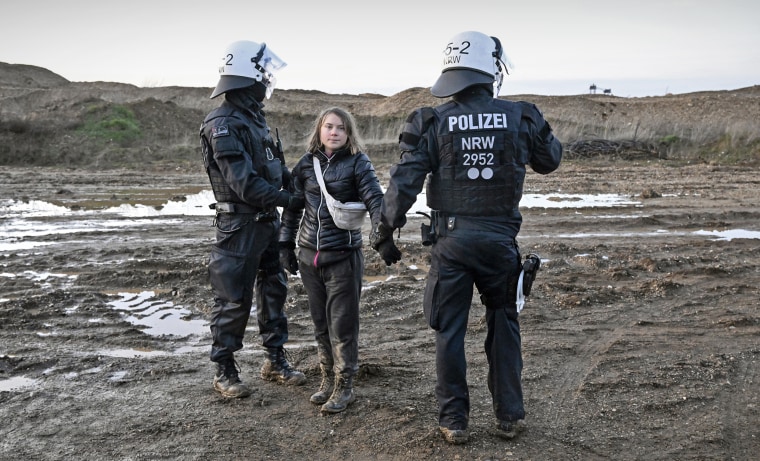 German officials did not immediately respond to requests for comment on the detention.
The tiny village has been a focal point of protests pitting the government against environmentalists.
Climate activist say the coal mine's planned expansion would release vast amounts of greenhouse gas and violate German commitments to the 2015 Paris climate accord.
This is a developing story. Please refresh here for updates.
Source link