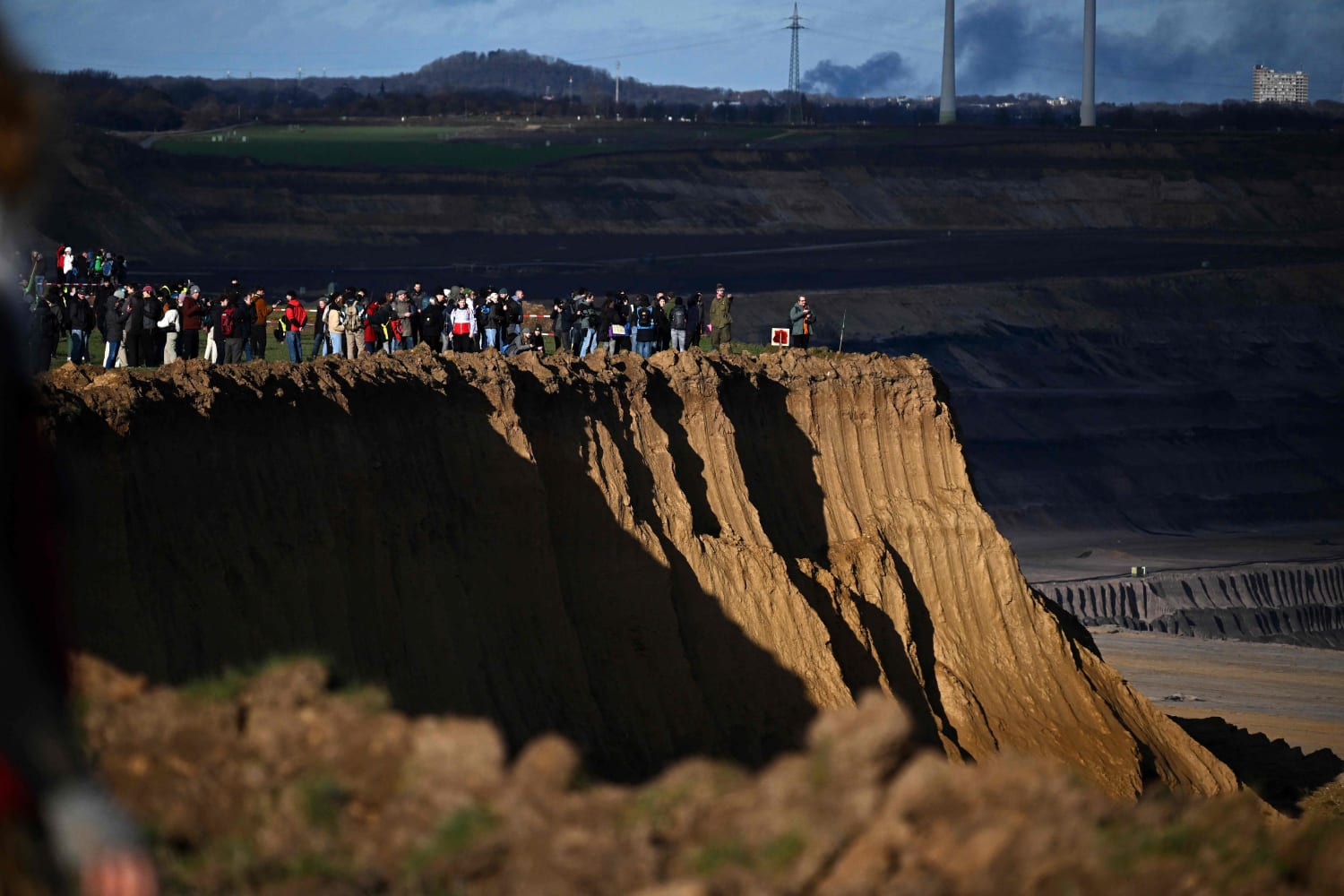 Prominent campaigners have rallied support to defend the village from destruction, citing the impact that climate change is already having on Germany and beyond.
While much of Sunday's event had a festival feeling, with families attending and a popular band playing on site, some activists were preparing for possible confrontations with the police. Protesters briefly clashed with officers last week, and German news agency dpa reported that barricades and other defensive measures have been put in place to prevent Luetzerath being razed.
The fight over Luetzerath has driven a wedge between environmentalists and the left-leaning Green party, which is part of the government in North Rhine-Westphalia and at the national level.
The party's co-chair in the western state, Yazgulu Zeybek, urged protesters to refrain from violence and allow the destruction of the village to proceed.
In an interview with daily Westdeutschen Allgemeinen Zeitung, she said the Greens "neither wished for nor chose" that Luetzerath should be destroyed, but added that the legal situation was clear.
The village and surrounding areas belong to RWE and the last farmer residing there sold his property to the company in 2022 after losing a court case against his eviction. Since then, only a handful of activists have squatted the land, some living in self-built tree houses or caravans.
Police have said no clearance will take place before Jan. 10.
Source link