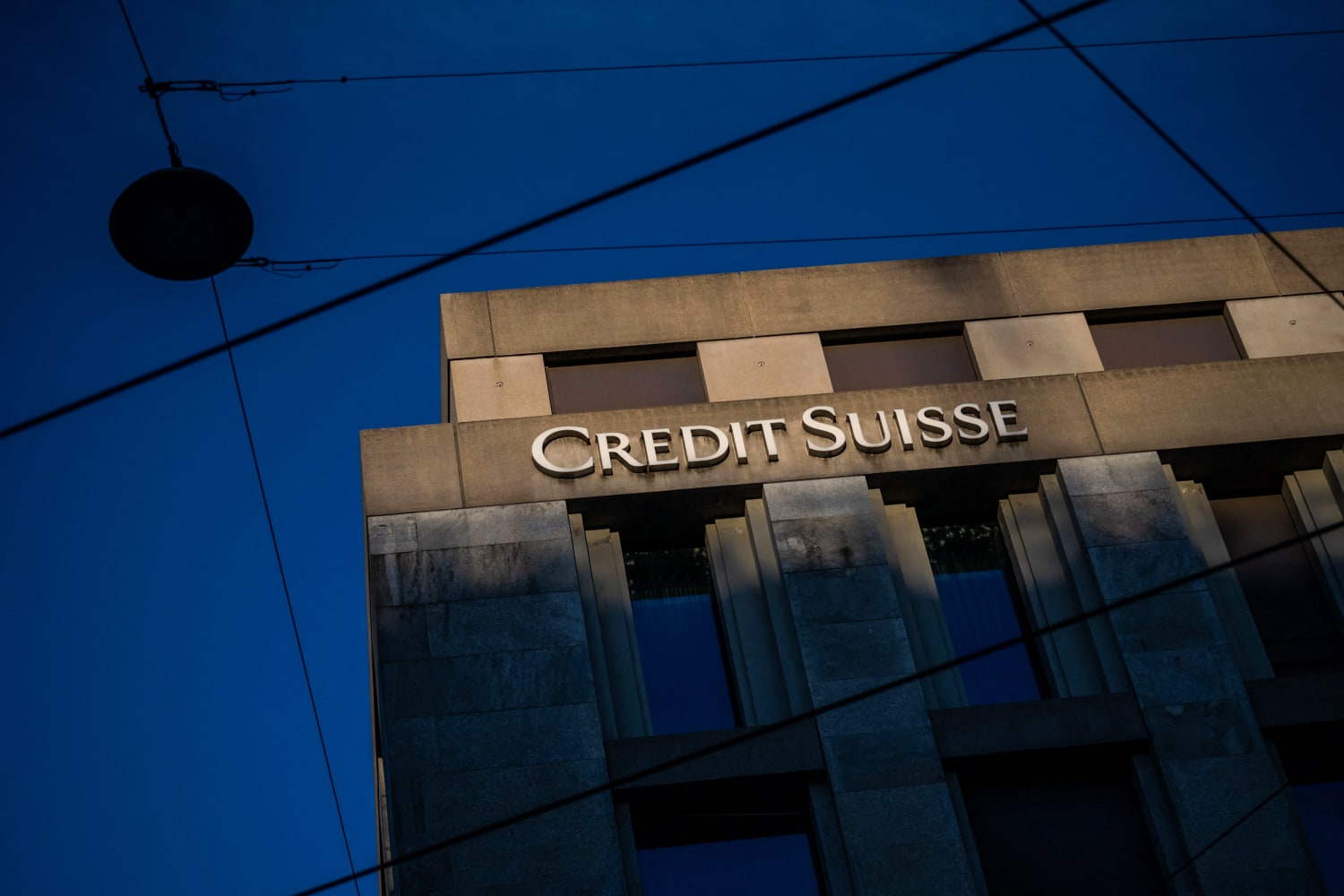 Credit Suisse announced it will be borrowing up to 50 billion Swiss francs, about $53.68 billion, from the Swiss National Bank under a covered loan facility and a short-term liquidity facility.
The decision comes shortly after shares of the lender fell sharply Wednesday, hitting an all-time low for a second consecutive day after its top investor, Saudi National Bank, said it won't be able to provide further assistance.
The latest steps will "support Credit Suisse's core businesses and clients as Credit Suisse takes the necessary steps to create a simpler and more focused bank built around client needs," the company said in an announcement.
In addition, the bank is making a cash tender offer in relation to ten U.S. dollar denominated senior debt securities for an aggregate consideration of up to $2.5 billion — as well as a separate offer to four Euro denominated senior debt securities for up to an aggregate 500 million euros, the company said.
"These measures demonstrate decisive action to strengthen Credit Suisse as we continue our strategic transformation to deliver value to our clients and other stakeholders," Credit Suisse CEO Ulrich Koerner said.
"We thank the SNB and FINMA as we execute our strategic transformation. My team and I are resolved to move forward rapidly to deliver a simpler and more focused bank built around client needs," he said.
U.S. futures climbed, with the Dow Jones Industrial Average futures gaining by more than 100 points after the announcement. S&P 500 futures also rose 0.45% and Nasdaq 100 futures climbed 0.54%.
Banks in the Asia-Pacific also pared some of its earlier losses — Japan's Topix earlier plunged by more than 2% and last traded 1.4% lower.
Source link