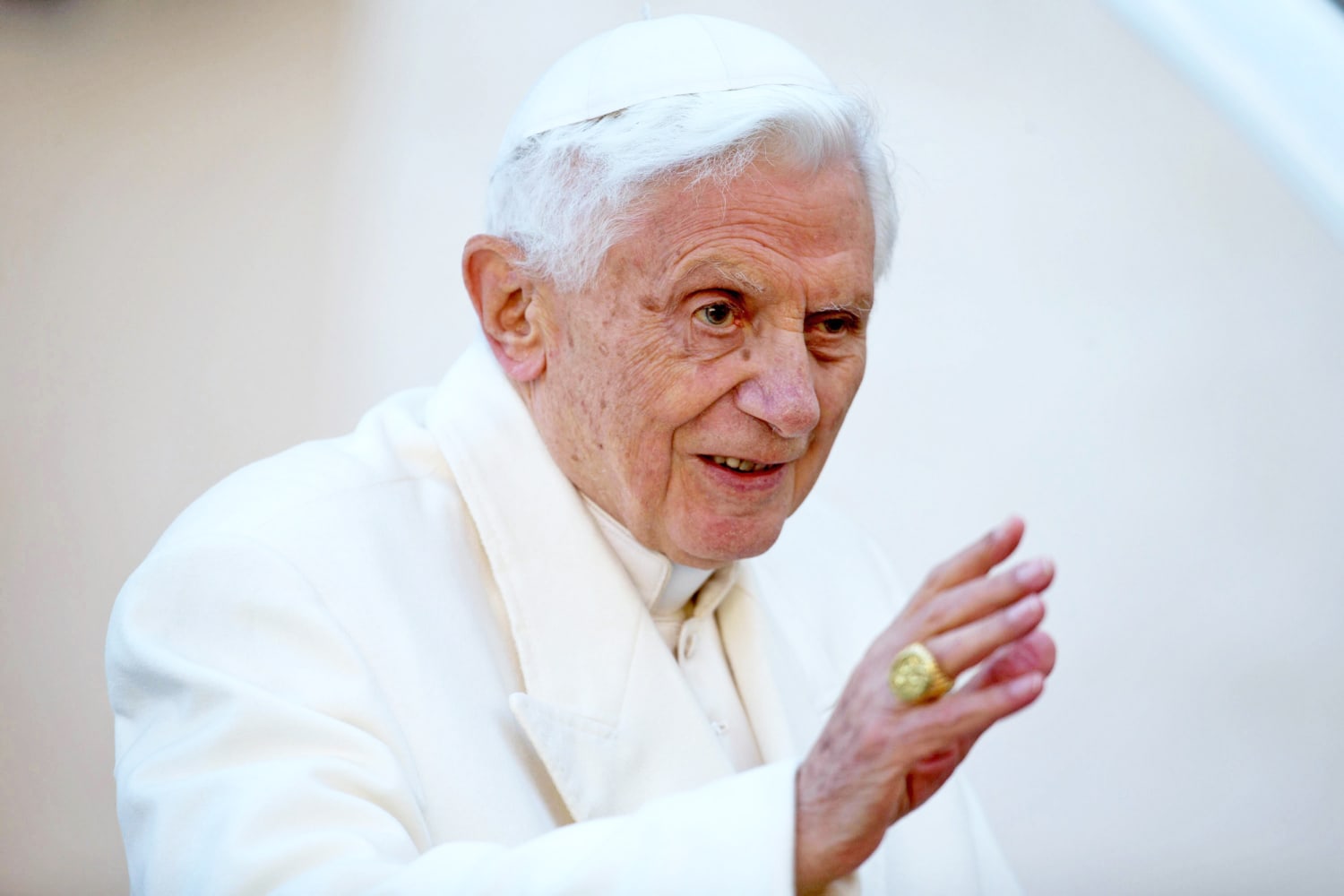 In 2006, Benedict also forced the Rev. Marcial Maciel, the founder of a conservative Catholic order called the Legionaries of Christ and one of the church's most notorious pedophiles, to retire "to a life of prayer and penitence."
But eight years after Benedict stunned the church by suddenly retiring in 2013, he was confronted with allegations that he had known for years that Maciel had been preying on children.
"No, this is not correct," Benedict's longtime personal secretary Georg Gänswein said in a statement to the German newspaper Die Zeit.
While Benedict was never personally accused of sexual abuse, a Vatican report released in 2020 said both he and John Paul II ignored allegations that now-defrocked Cardinal Theodore McCarrick had been seducing seminarians.
"Benedict did take steps to discipline some priests, but he failed to find a way to punish the bishops," Gibson said. "He couldn't bring himself to do that, the most egregious example of that being Cardinal McCarrick."
McCarrick pleaded not guilty in 2021 to sexually assaulting a teen nearly 50 years ago in Massachusetts. He is still awaiting trial and no trial date has been set yet.
Benedict was also accused in 2022 of mishandling four cases of priest sex abuse from 1977 to 1982 when he was the archbishop of Munich in what was then West Germany. Lawyers who drew up the report said Benedict categorically denied any wrongdoing. 
"I think Benedict took a number of important steps to address the priest sex abuse issue, but the bar was so low it did not make a significant difference," Gibson said. 
Benedict was slow to react, Gibson said, because he "had such a pious, personalistic view of Christianity."
That approach, he said, has been disastrous for the Catholic Church. 
"People were rightly horrified by the sexual abuse allegations, but they were even more infuriated by the cover-ups," Gibson said. "Allowing those responsible to go unpunished, that was unforgivable for many Catholics."
The Vatican did not immediately respond to an NBC News request for comment Saturday. In January, when the report into sexual abuse in the Catholic Church in Germany's Munich diocese was released, Benedict's personal secretary, Archbishop Georg Gänswein, told reporters that Benedict would "examine the text with the necessary attention," in the coming days. He added that Benedict had expressed his "shock and shame" at "the abuse of minors during the years of his pontificate.
Boston attorney Mitchell Garabedian, who became famous after his attempts to go after predator priests were dramatized in the Oscar-winning movie "Spotlight," said Benedict "continued the cover-up of clergy sexual abuse by saying the right things but not taking substantive action."
"Respectfully, Pope Benedict did very little to alleviate the suffering and loneliness of childhood sexual abuse victims," Garabedian said. "The here-and-there limited action by Pope Benedict compounded the pain of clergy sexual abuse victims everywhere."
Source link