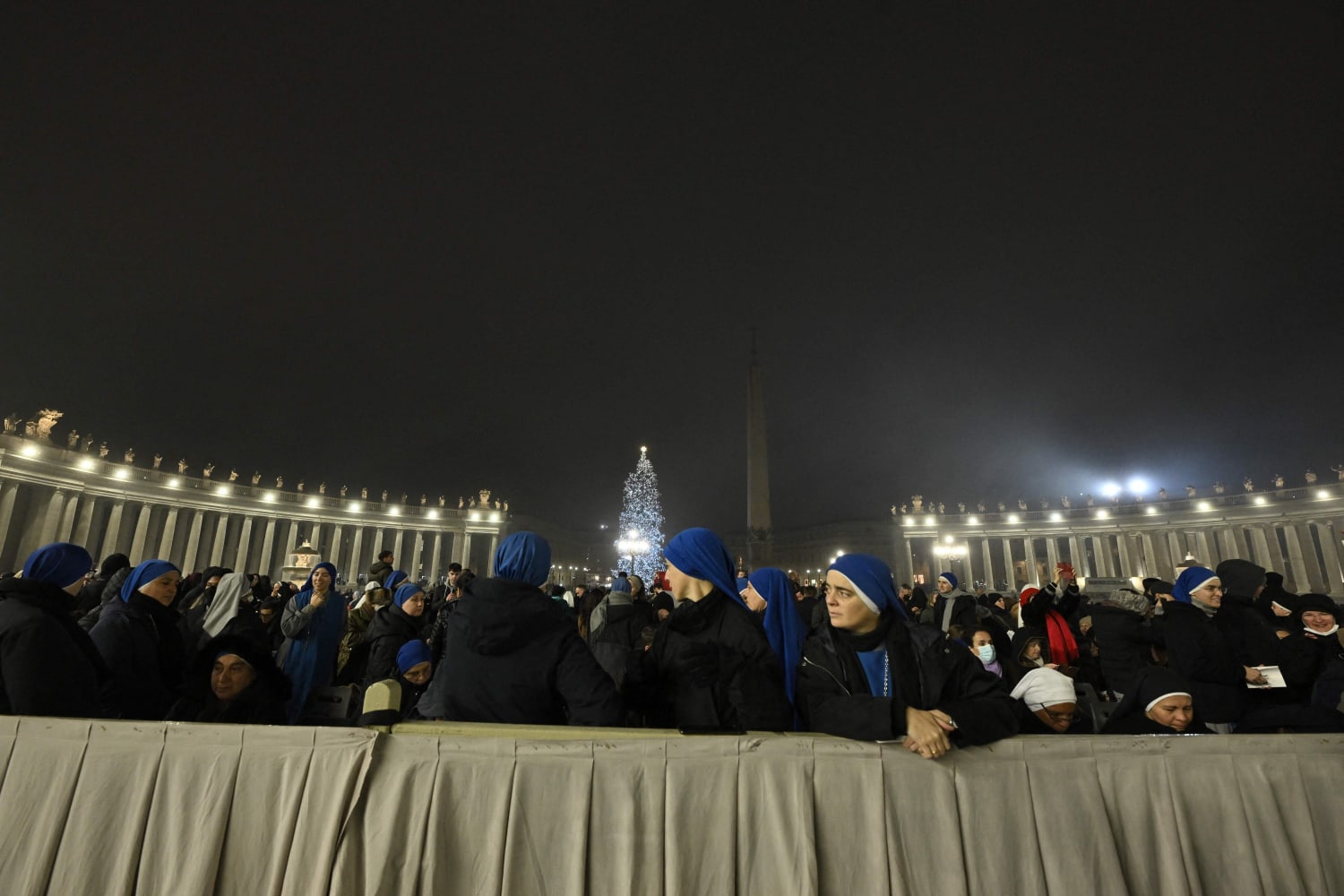 Crowds gathered at the Vatican on Thursday to attend the funeral of Pope Emeritus Benedict XVI, hours before the ceremony is set to begin at 9:30 a.m. local time (3:30 a.m. EST).
Mourners poured into St. Peter's Square ahead of the Mass, which Pope Francis will preside over. The event, which will see a living pope lead the farewell to his predecessor, is unprecedented in modern times.
Benedict, who passed away on New Year's Eve at the age of 95, shocked the Catholic church when he retired in 2013, becoming the first pontiff to do so in 600 years. He ceded the papacy to Francis, who is widely seen as a more reformist leader.
Because Benedict was no longer a head of state when he died, only two countries, Italy and his native Germany, will send official delegations to the funeral. But other world leaders and royals are expected to attend in a private capacity.
Heavy security measures have been enforced in the Holy See to ensure the event's safety, with over 1,000 Italian security personnel deployed and its air space closed for the day.
Almost 200,000 people have paid their respects to the pope's body as it laid in state at St. Peter's Basilica from Monday until Wednesday evening.
The pope's body has been placed in a plain wood coffin in preparation for the funeral. After the funeral ceremony, the coffin will be taken back inside the basilica and encased in zinc before being sealed in a second wooden casket.
At his request, Benedict will be buried in the underground Vatican grottoes in the niche where first Pope John XXIII and then John Paul II were interred before their remains were transferred to more prominent places in the basilica above.
Reuters and Associated Press contributed.
Source link