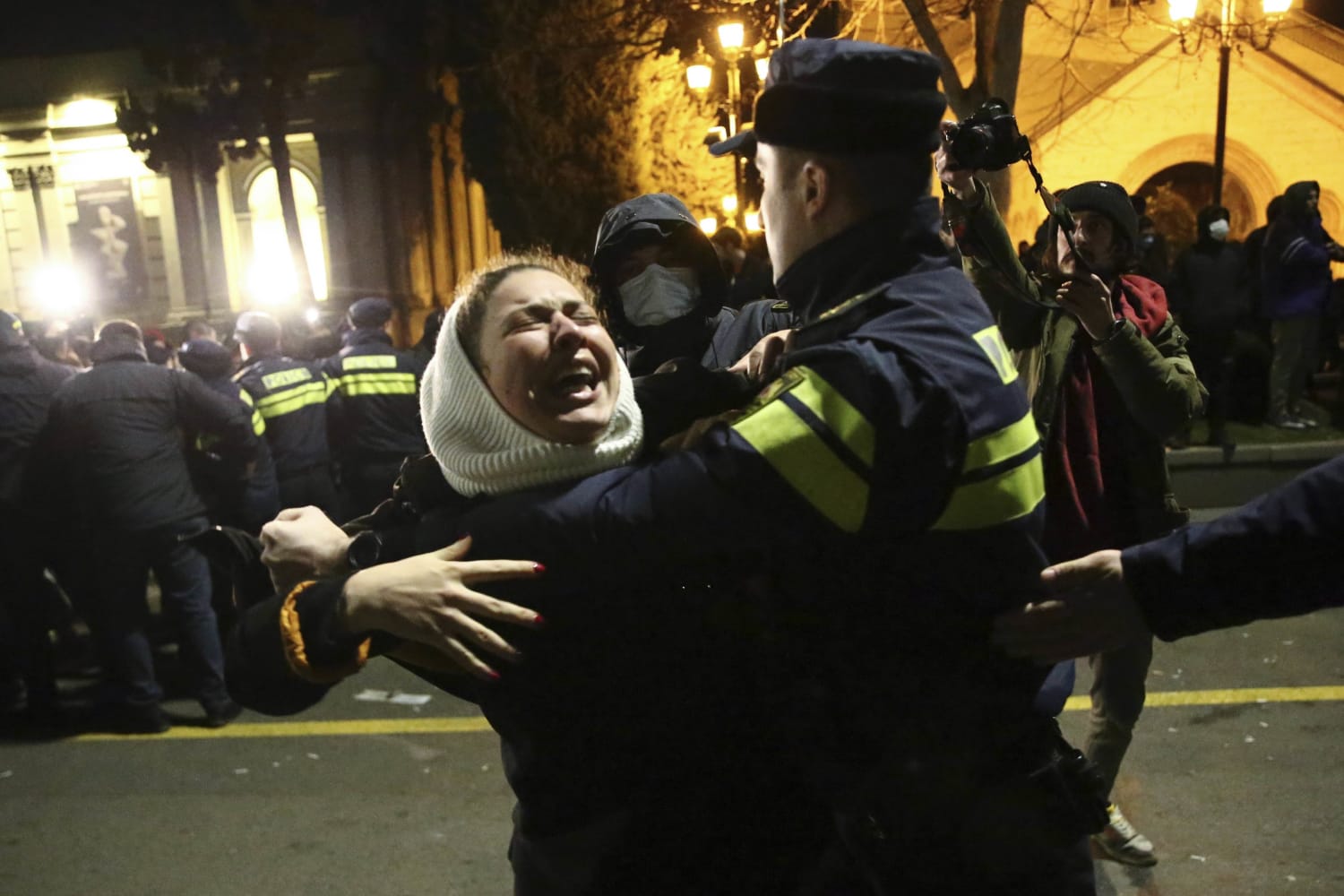 The protests erupted after legislators gave initial backing to the law, which critics say represents an authoritarian shift and could hurt the country's bid to join the European Union.
Speaking in Berlin earlier on Tuesday, Georgian Prime Minister Giorgi Garibashvili reaffirmed his support for the law, saying the proposed provisions on foreign agents met "European and global standards".
But European Union foreign policy chief Josep Borrell said the draft law was a "very bad development" for the country and could seriously affect its ties with the E.U.
Thousands of people, some waving E.U. and Ukrainian flags, stood outside Parliament and listened as speakers denounced the law, which would require any organizations receiving more than 20% of their funding from abroad to register as "foreign agents" or face substantial fines.
Critics say it is reminiscent of a 2012 law in Russia that has since been used to crack down on dissent.
President Salome Zourabichvili, who has said she will veto the law it if crosses her desk, said she was on the side of the protesters.
"You represent a free Georgia, a Georgia which sees its future in the West, and won't let anyone to take this future away," she said in an address recorded in the United States, where she is on an official visit.
Source link