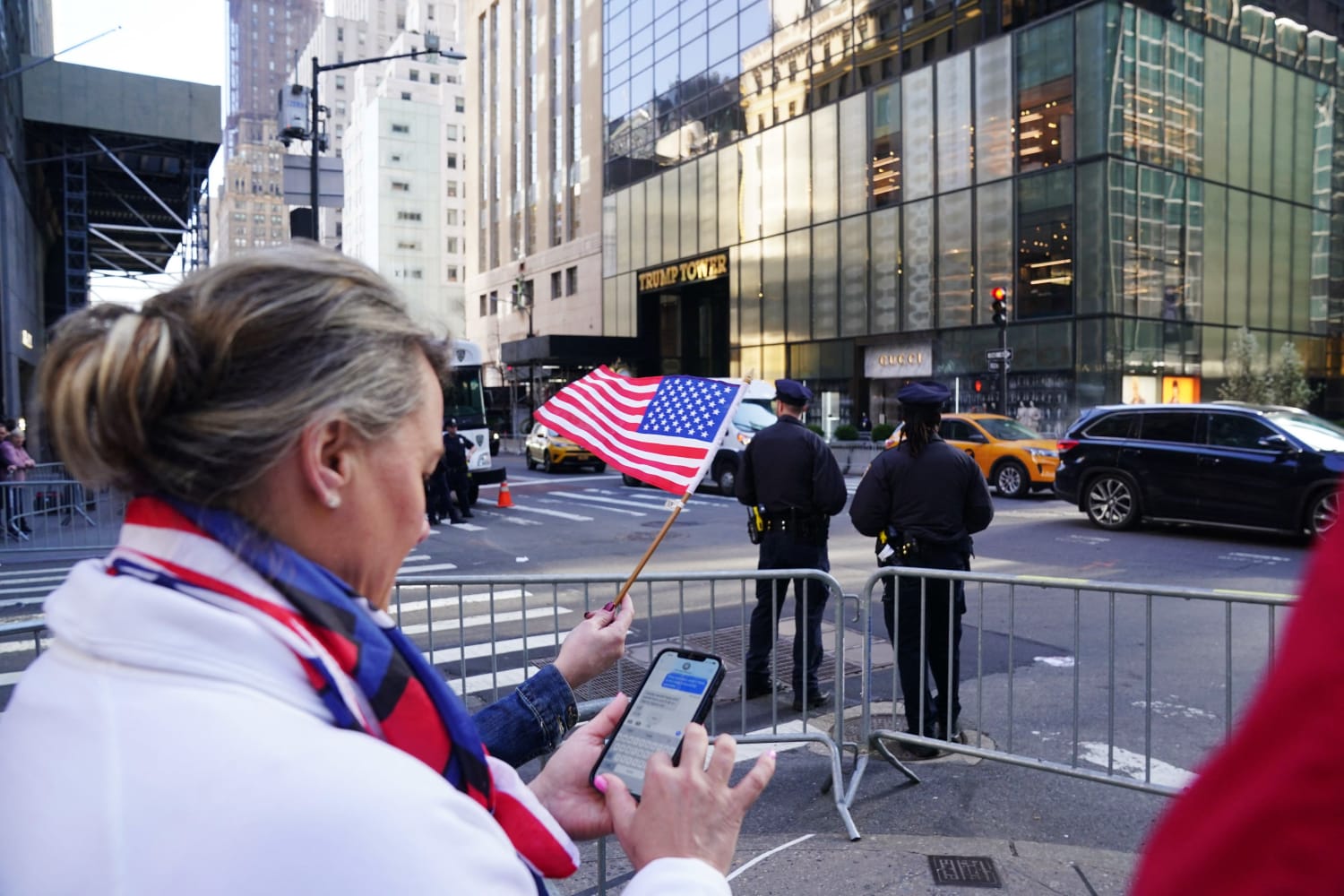 Like many international outlets, Der Spiegel, the German news magazine, remarked on the contrast between Trump's love for the limelight and his precarious legal status in an article headlined, "The courtroom, his new stage."
Any normal person would dread a day like this, Belgium's De Morgen newspaper said. "Trump himself, however, seems to be enjoying being back where he wants to be: the center of attention."
Sweden's Expressen tabloid newspaper managed to find a local angle and interviewed Peter Nyman, 55, a security guard from the town of Mjölby who works at Trump campaign rallies and supports his policies.
The website of The Indian Express was covering the news with live updates and summed up the historic weight of Tuesday's hearing: "Among 160 years of presidential scandals, Donald Trump stands alone."
The Trump case even made the Vatican News' daily French-language podcast — although it was the third listed item after new U.S. bases in the Philippines and oil exports resuming from Iraqi Kurdistan to Turkey.
Opinion polls suggest Trump was broadly unpopular across the world throughout his time in office, with the Jan. 6, 2021, assault on the Capitol raising fears for the future of U.S. democracy.
But some global supporters ensured that opinion was split over whether his arrest represented the renewed vigor of American leadership on the global stage or was another example of U.S. decline.
Chinese commentators were among the most savage in their verdict on the Trump case, painting it as an indictment of American democracy as a whole.
Wang Wen, a professor at Renmin University of China, said in an op-ed in Hong Kong's South China Morning Post on Tuesday that China was "chuckling" at the irony of the U.S. holding democracy summits while putting a former president on trial.
"The generation of young [Chinese] people who shouted 'Long live President Wilson' at the end of World War I, and the idealistic generation who endorsed a 'fight for freedom and democracy' in Tiananmen Square in 1989, have little in common with young Chinese people today who see no upside to emulating American democracy," he wrote.
The Global Times, a state-backed nationalist tabloid, cited experts who said the case had "further revealed the dysfunction of the American political system amid increasingly extreme political polarization."
World leaders have had their say, too.
Nayib Bukele, the president of El Salvador, asked on Twitter what the reaction would be if a Salvadoran politician was similarly accused of financial wrongdoing.
"Sadly, it'll be very hard for U.S. foreign policy to use arguments such as 'democracy' and 'free and fair elections,' or try to condemn 'political persecution' in other countries, from now on," he said in a tweet on Thursday.
Just as Trump has his fervent supporters at home, his international friends are staying loyal.
"Keep on fighting, Mr. President! We are with you, @realDonaldTrump," said Hungary's far-right authoritarian leader Viktor Orban in a tweet Monday.
Valérie Hayer, a member of the European Parliament with the left-wing Ensemble! Party in France, replied to Orban: "Continue to fight against democracy? Donald Trump obviously doesn't need your advice to wreak havoc. … The friendly enemies of democracy in action."
Abdulkhaleq Abdulla, a political science professor from Dubai, called Trump an "unbalanced person who does not deserve the appreciation of a sane person," but praised the U.S. legal system.
"The American judiciary that does not differentiate between a minister, a guard, a president and a subordinate and brings a former president to justice is one of the few sources of America's supremacy," he said in a tweet.
He added that the "real hero" was New York Attorney General Alvin Bragg, for bringing the case against Trump.
Source link