British readers have already received copies of Prince Harry's highly anticipated memoir, days ahead of its global release date.
One customer was sent two copies of the book, despite only ordering one.
It is the latest sales blunder after copies were accidentally placed on sale in bookshops in Spain, leading media organisations – including Sky News – to obtain a copy in Spanish.
Spare is due to be on sale from Tuesday, but people who pre-ordered through Amazon have reported receiving their copies as early as Sunday, a full 48 hours before the official release.
Lucy Allardice ended up with a spare copy of Spare, after being sent two by the retail giant.
"So, I pre-ordered Prince Harry's 'Spare' through Amazon," she tweeted.
"Release date of tomorrow, but got my copy yesterday. Only to have another parcel delivery this morning and another copy of 'Spare'. What on earth is going on?"
She told Sky News she has only been charged once, after ordering the book on 5 January.
"It's just very strange isn't it?" she said.
"I've read it's sold out on some sites but I'm not surprised if they are going to be sending two copies of a book only ordered once.
"Considering all the secrecy regarding the book I can't believe I have been given two copies, never mind before the date it was meant to be released."
Read more on Spare:
Afghans call for Prince Harry to be 'put on trial'
Caroline Flack's ex-agent hits out at Harry for 'long forgotten slurs'
The biggest revelations from Harry's memoir
'I gave into the hype'
The latest leak comes despite reports Penguin Random House spared no expense in preventing the book from hitting the shelves before the release date.
At one point, the intensive security measures were compared to the release of the Harry Potter series.
Natasha Caller told Sky News she received her copy yesterday after also ordering it on 5 January.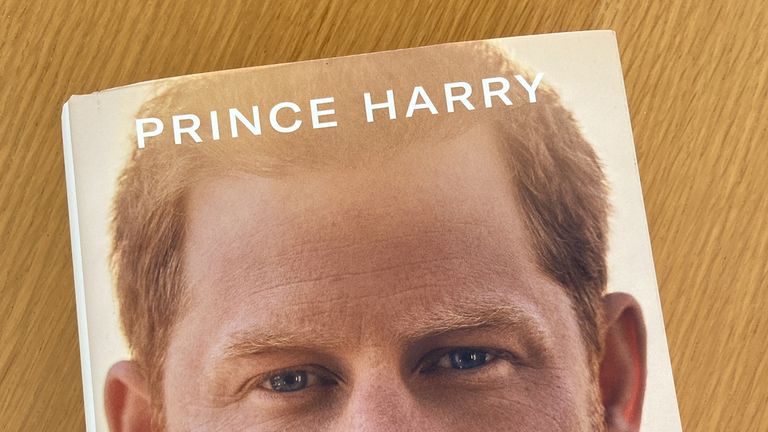 "I was really shocked," she said. "My husband asked why the Amazon man was at the door, but I didn't think it would arrive that early.
"I only ordered it a week ago after things started coming out – I gave into the hype."
She said she hasn't yet started the 416-page book.
Source link