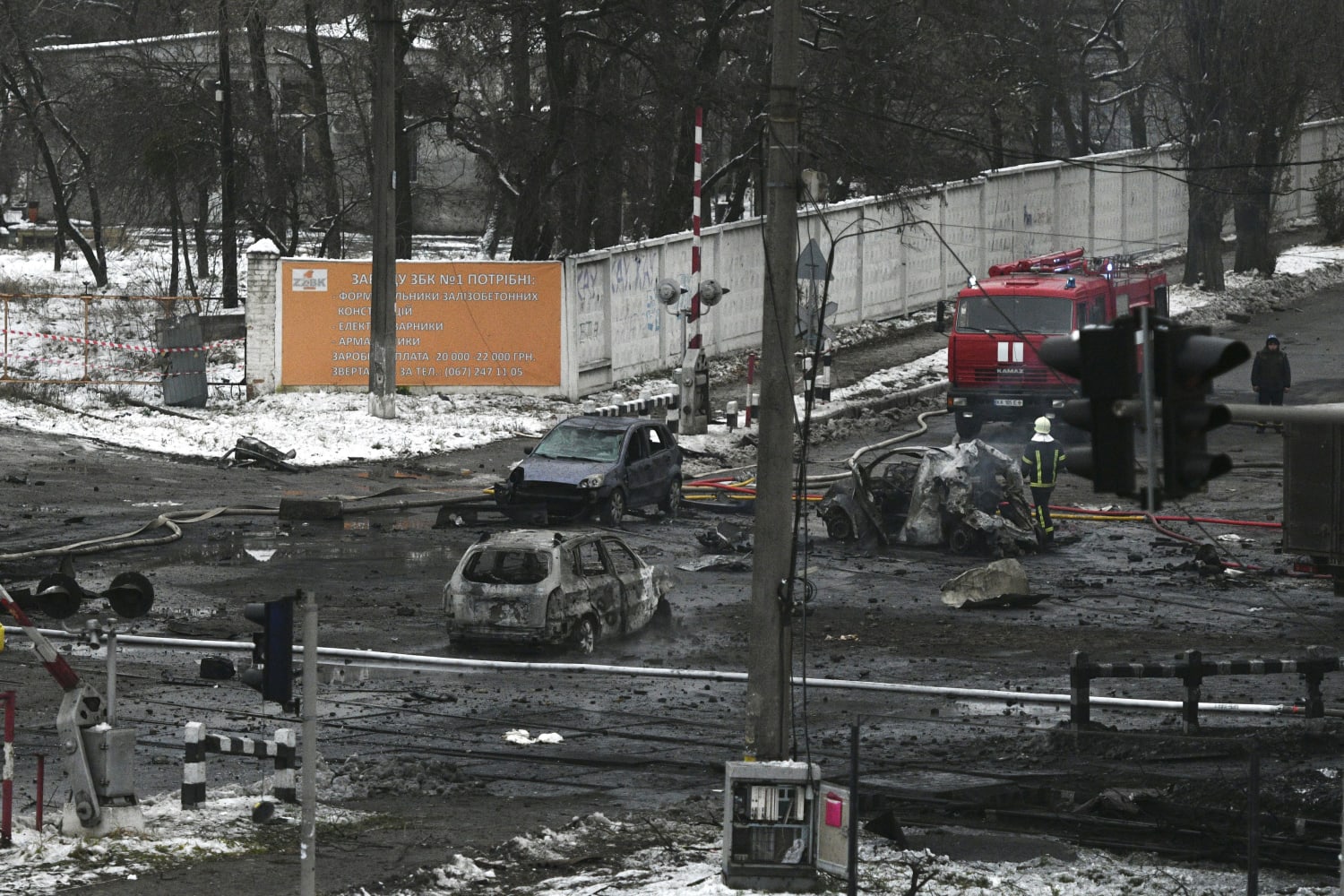 Average winter temperatures in Ukraine are around 27 degrees Fahrenheit, and are expected to reach minus 4 degrees Fahrenheit in parts of the country in the coming months, the World Health Organization has said.
"This winter will be life-threatening for millions of people in Ukraine," Dr. Hans Henri Kluge, the United Nations health agency's regional director for Europe, said Tuesday.
Earlier this week, Prime Minister Denys Shmyhal said that some 8,500 power generator sets are being imported to Ukraine daily.
As the strikes hit Wednesday, battles continued to rage in the east, where Russia is pressing an offensive along a stretch of front line west of the city of Donetsk, which has been held by its proxies since 2014.
The Donetsk region was the scene of fierce attacks and constant shelling over the past 24 hours, Zelenskyy said.
In Crimea, the Black Sea peninsula that Russia annexed from Ukraine in 2014, Russian air defenses were activated and two drone attacks were repelled Tuesday, including one targeting a power station near Sevastopol, the Russian-installed governor, Mikhail Razvozhaev, said in a Telegram post.
Sevastopol is the home port of Russia's Black Sea fleet.
Cheryll Simpson reported from Kyiv and Henry Austin from London.
Associated Press contributed.
Source link