The International Criminal Court issued an arrest warrant Friday for Russian President Vladimir Putin, accusing him of being responsible for war crimes in Ukraine.
Putin committed the "war crime" of overseeing the unlawful abduction and deportation of children from Ukraine to Russia, the court said in a news release.
"There are reasonable grounds to believe that Putin bears individual criminal responsibility for the aforementioned crimes," the court, based in The Hague, Netherlands, said its pre-trial judges had assessed.
It added that Putin had failed to "exercise control properly over civilian and military subordinates who committed the acts, or allowed for their commission, and who were under his effective authority and control."
Maria Alekseyevna Lvova-Belova, Putin's presidential commissioner for children's rights, is also alleged to have committed similar crimes, the ICC said.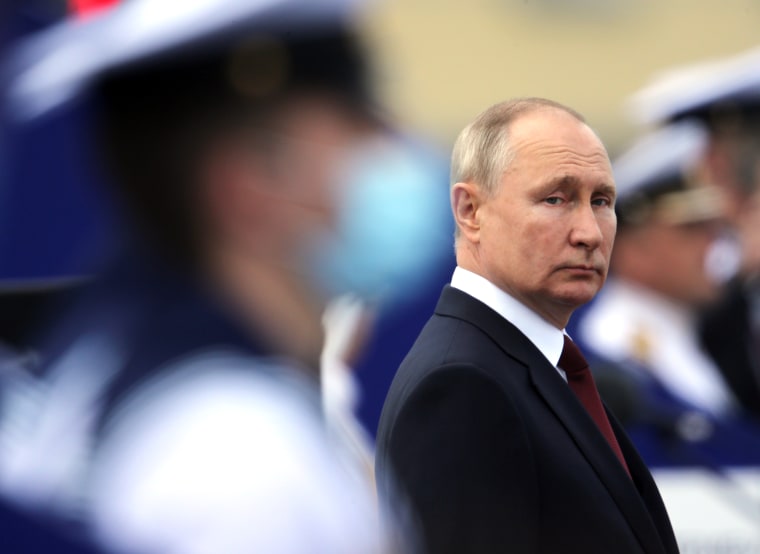 While warrants are often issued in secret "to protect victims and witnesses and also to safeguard the investigation," the release said that the court was "mindful that the conduct addressed in the present situation is allegedly ongoing, and that the public awareness of the warrants may contribute to the prevention of the further commission of crimes."
From the early days of the invasion last February, Kyiv has accused Russia of forcibly transferring children and adults.
Russian officials have consistently denied the accusations, calling them a "fantasy" aimed at discrediting Russia. Russia's embassy to the United States said last month that the country had taken in children who were forced to flee the fighting.
The warrant for Putin comes a day after a U.N.-backed inquiry cited Russian attacks against civilians in Ukraine, including systematic torture and killing in occupied regions, among potential issues that amount to war crimes and possibly crimes against humanity.
Ukrainian Foreign Minister Dmytro Kuleba applauded the ICC decision, tweeting that the "wheels of justice are turning," adding that "international criminals will be held accountable for stealing children and other international crimes." Andriy Yermak, the head of President Volodymyr Zelenskyy's office also tweeted that it was "just the beginning."
Ukraine is not a member of the court, but it has granted the ICC jurisdiction over its territory and ICC prosecutor Karim Khan has visited four times since opening an investigation a year ago.
The U.S. does not recognize the court's jurisdiction and Moscow formally withdrew its signature from the founding statute of the ICC in November 2016, a day after the court published a report classifying its annexation of Crimea as an occupation. 
The arrest warrants "have no meaning for our country, including from a legal point of view," Foreign Ministry spokeswoman Maria Zakharova said on her Telegram channel, according to the Associated Press.
She added that Russia is not a party to the Rome Statute, the treaty underpinning the world's permanent war crimes tribunal.
This is a breaking news story. Please check back for updates.
Associated Press contributed.