Kim Kardashian has made a surprise visit to an Arsenal game at their home stadium.
The global reality television star, 42, accompanied her seven-year-old son Saint at the Emirates to watch the north London team take on Sporting Lisbon in the Europa League.
Kardashian was pictured looking rather uninterested in the game. But her son is a huge fan of the club, and was reportedly seen sporting an Arsenal strip at his birthday party in January.
Pictures of the pair later circulated on social media, where Saint again wore an Arsenal jersey.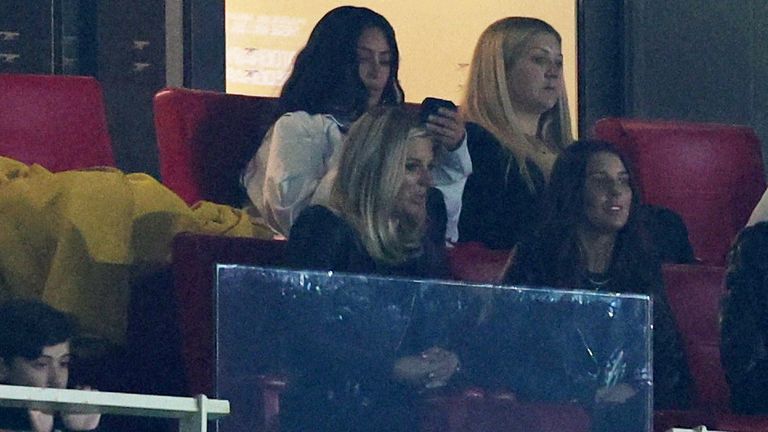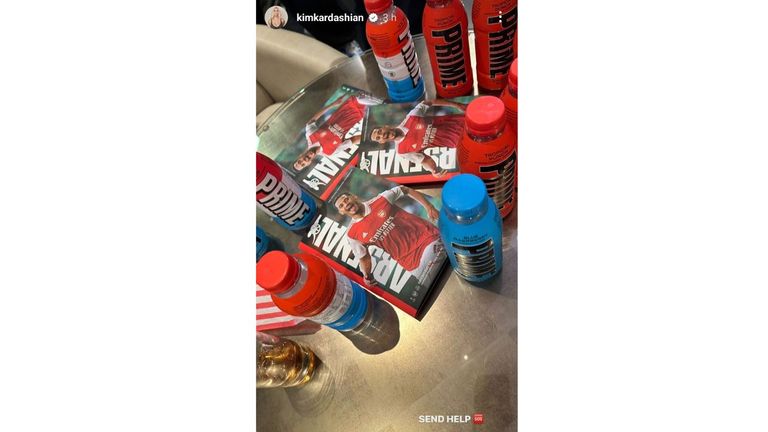 Taking to social media during the match, Kardashian posted a picture of multiple pieces of Arsenal merchandise, with the caption "send help SOS".
Her plea went apparently unheeded, as Arsenal were knocked out of the league on penalties following a 1-1 draw.
The reality star's appearance at the football ground comes after a host of American A-listers have been connected to numerous clubs in the UK.
Perhaps the most high profile is Ryan Reynolds and fellow Hollywood star, Rob McElhenney – best known for appearing in comedy series, It's Always Sunny in Philadelphia – who took control of Wrexham AFC in February 2021, investing £2m as part of a takeover deal.
Reynolds, 46, described the Red Dragons takeover as the "role of a lifetime".
In December 2022, Creed and Black Panther actor Michael B Jordan, 36, became part-owner of Bournemouth.
Most recently, Manchester City manager, Pep Guardiola, lamented Hollywood actress Julia Roberts' apparent preference for Manchester United.
"I have three idols in my life. Michael Jordan, Tiger Woods, and Julia Roberts. These are my three idols," the manager told a post-match press conference on Wednesday.
Click to subscribe to Backstage wherever you get your podcasts
"Julia Roberts years ago came to Manchester – not in the 90s when Sir Alex (Ferguson) was winning titles and titles and titles. She came in the period where we were better than United, in these four or five years, right?
"And she went to visit Man United. She didn't come to see us. That's why even if I win the Champions League it will not compare to the fact that Julia Roberts came to Manchester and didn't come to see us.
"Even if I win the Champions League it will not compare to this disappointment I had."
Source link