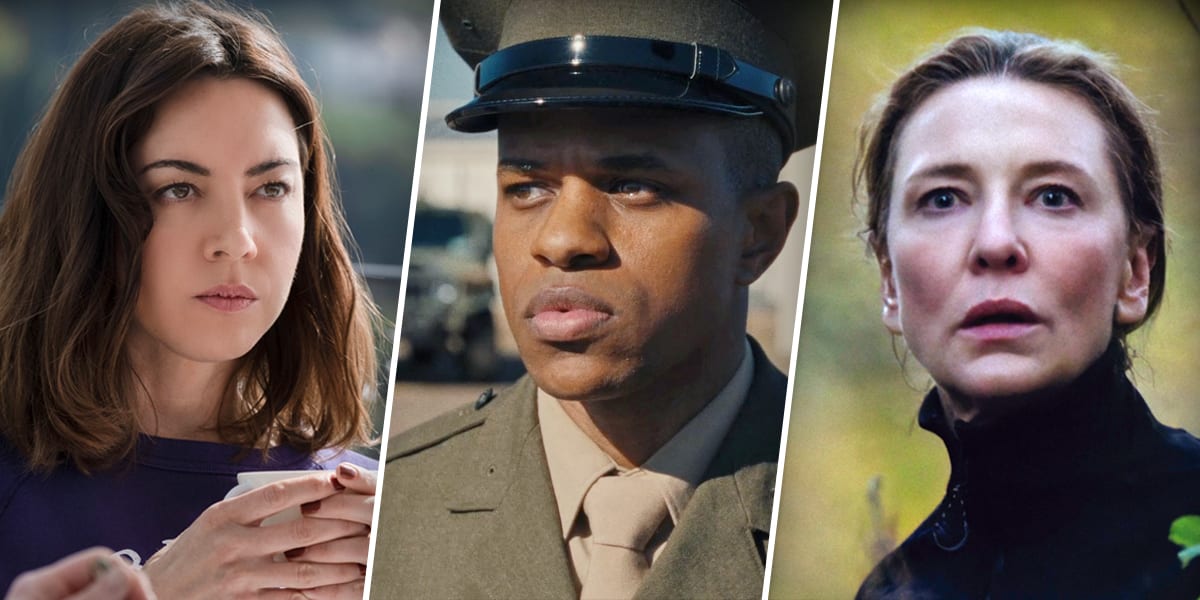 Once considered taboo in film and television, gay entertainers and characters will be hard to miss at the 80th Golden Globe Awards. 
As the curtains draw open at Tuesday's annual ceremony, viewers will be greeted by the year's breakout gay comedian, Jerrod Carmichael ("Rothaniel"), who is hosting the awards show. Some of the evenings most nominated films — including sci-fi dramedy "Everything Everywhere All at Once" and psychological thriller "Tár," — and TV series that include "The White Lotus" and "Monster: The Jeffrey Dahmer Story" — star LGBTQ actors or feature fictional queer characters. And to top off the evening, the Golden Globes will honor gay television writer and producer Ryan Murphy, perhaps best known for co-creating "Glee," "Pose" and the "American Horror Story" franchise, with a lifetime achievement award.
"This year does definitely feel like a full-on celebration of queer talent," said James Kleinmann, the founder and editor of The Queer Review, a website dedicated to reviewing LGBTQ shows and films. "It sort of makes you feel like we're everywhere — and the Golden Globes are right to have noticed that."
Some of the notable nominees creating the feel of pervasive queerness are nonbinary actor Emma D'Arcy, who stars in HBO's "Game of Thrones" prequel, "House of the Dragon"; actor and singer Zendaya, who plays a troubled queer high school student in HBO's "Euphoria"; and actor Jeremy Pope, who portrays a young gay man who joins the Marines during the "don't ask, don't tell" era in Elegance Bratton's "The Inspection." 
Facing stiff competition in his category is gay Belgian director Lukas Dhont, who stands a good chance of taking home the award for best foreign language film for his coming-of-age story about two friends torn apart by peer pressure, "Close." Elsewhere, nominees like "Abbott Elementary," "Severance," "Babylon" and others make the case for including queer story lines (however minor) in mainstream comedies, cerebral television and big-budget spectacles — whether they end the night with trophies or not.
The Hollywood Foreign Press Association's embrace of queer themes and creators coincides with a boost in LGBTQ representation in the film industry within the past decade.
A report on diverse representation in film released last month by the LGBTQ media advocacy group GLAAD found that the percentage of queer-inclusive films has grown by 50% within the past 10 years. In 2021, more than 20%, or a total of 17 out of 66 films released in theaters by a major studio, included at least one LGBTQ character. However, the report noted that the gains in representation were not evenly spread throughout the LGBTQ community, with gay male characters dominating film screens: Of the 17 films from major studios that had LGBTQ characters, 11 films (69%) had gay male characters, four (25%) included lesbian characters and two (13%) included bisexual characters.
While this year's pool of Golden Globe nominees ups the awards ceremony's queer factor, many of the most anticipated wins involve seemingly straight actors playing queer characters.
"Tár"," which picked up three nominations, centers on a fictional, world-renowned lesbian orchestra conductor played by Cate Blanchett, who is a top contender in the race for best actress in a motion picture drama. Brendan Fraser and Daniel Craig are both nominated in best actor categories for depicting queer characters in "The Whale" and "Glass Onion: A Knives Out Mystery," respectively. And "The White Lotus," which picked up four nominations for its explosive second season, features several queer characters, the most prominent of whom is beloved British actor Tom Hollander, who has never identified as anything other than straight.
"Some things change really quickly, and some things change really slowly," said Harry Benshoff, author of "Queer Cinema, The Film Reader" and a professor of film and television at the University of North Texas.
Benshoff summed up Hollywood's tendency to cast straight actors in gay roles as a caveat of producers giving priority to  star power and box office sales. 
"Are there any out LGBT actors or actresses who have the star cache of a Jake Gyllenhaal?" he asked, referring to the actor's portrayal of a queer man in the Academy Award-winning film "Brokeback Mountain." "I don't know."
For this year's awards, Kleinmann said he is "most excited" about the queer actors nominated for queer roles, like Hannah Einbinder's best supporting actress nomination for her role in HBO's drama-comedy series "Hacks." But he also defended the practice of straight actors portraying queer sexuality in general.
"As long as you've got an emotionally intelligent actor who has a grasp of the human experience as a whole then there's no reason why they can't play these roles," Kleinmann said, pointing to Blanchett, who has portrayed a lesbian character in at least one other acclaimed film.
The surge in LGBTQ representation at this year's Golden Globes comes a year after the ceremony was plagued with accusations that its voting bloc, the Hollywood Foreign Press Association, lacked diversity. The controversy prompted NBC to drop its broadcast of the ceremony last year. (NBC News and the NBC broadcast network are owned by  NBCUniversal.)
In September, NBC and the HFPA announced that the awards ceremony would resume airing on the television network this year, after the association took steps to diversify its membership. The HFPA said it added 103 new voters, including industry professionals based outside the U.S. for the first time, comprising a group that is now "52% female, 51.5% racially and ethnically diverse, with 19.5% Latinx, 12% Asian, 10% Black and 10% Middle Eastern." The association did not release stats on voters' sexuality or gender identity. 
"While it's clear HFPA is taking action in response to the need for more diversity this year, inclusion like this should become the norm for the HFPA in all of their endeavors, including within its membership," Anthony Allen Ramos, vice president of communications and talent at GLAAD, said in a statement. 
The Golden Globes airs on Jan. 10 at 8 p.m. ET/5 p.m. PT on NBC and Peacock.
Source link