Ready for another season of love this summer?
The 10th series of Love Island will see the return of the reality show as a new batch of guys and girls prepare for some grafting, glam and humour.
ITV has unveiled the details of the first set of Islanders, with the new summer series scheduled to begin next week.
This season will return with a twist as fans will be given the chance to vote for which contestants will be paired up before the first episode.
Giving viewers the power to choose who is coupled up is a change from the previous series, when contestants made their own coupling decisions.
Maya Jama will also be back to host the new season after her much-loved debut on the winter edition earlier this year.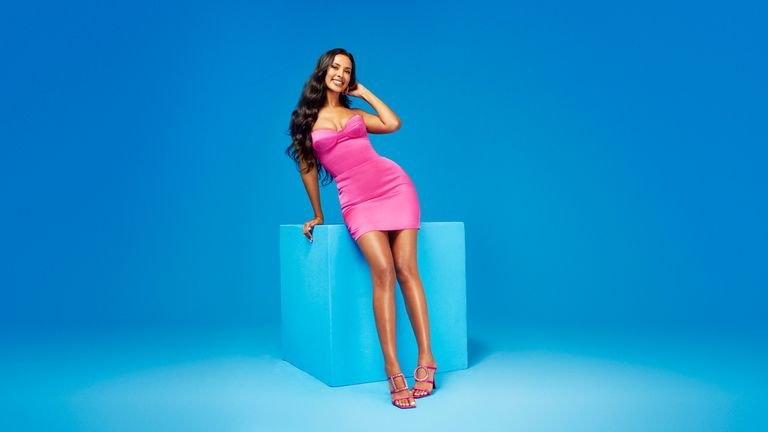 Here are this season's Love Island contestants that have been revealed so far…
Ruchee Gurung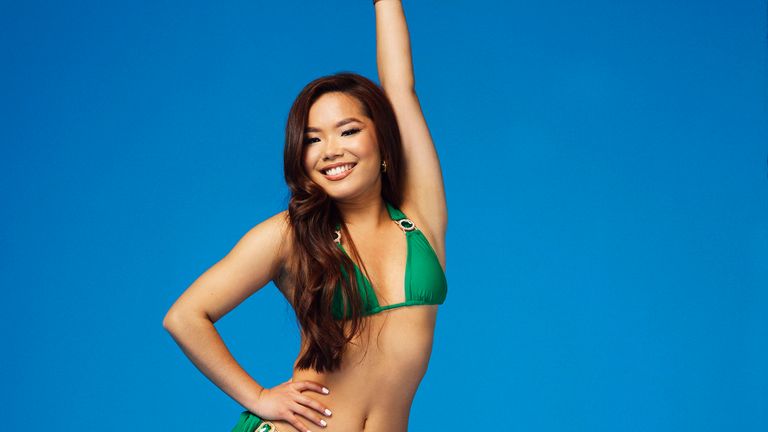 Ruchee is a 24-year-old beautician from Sutton.
She says she is a "relationship kind of girl, but so far it's not worked out for me".
Three physical things she's looking for in a guy are "height, nice smile and a good fashion sense".
When describing herself, Ruchee says she is "super caring" and adds, "my love language is gift giving, so I'm a real giver when it comes to relationships".
But two things give her the "ick" and put her off a guy. "Guys with no ambition" or "Guys with white jeans and red trainers," she adds.
George Fensom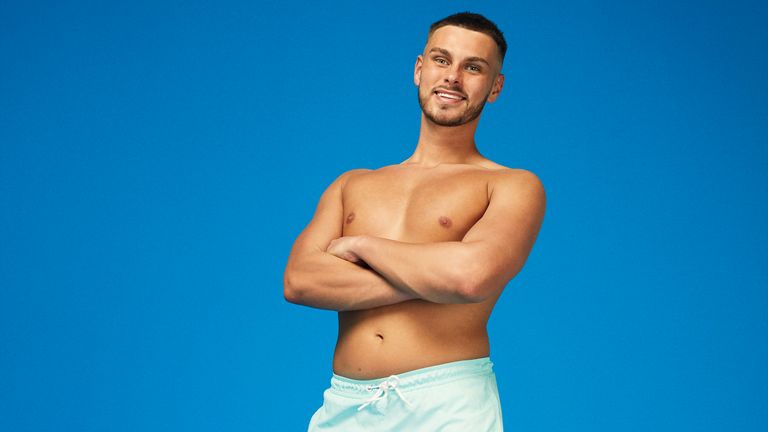 George Fensom is a 24-year-old business development executive from Bedford.
Speaking about what he'll bring to the villa, he says "dad jokes and dad dancing" and that he would love to meet a girl who can bring more humour than him.
He says: "I absolutely love pulling out the jokes. At the end of the day, you can be as good-looking as you want, if you're not funny, girls are not going to be interested."
George says his type on paper is a "blondie who's got good chat, good energy and she's got good banter".
Catherine Agbaje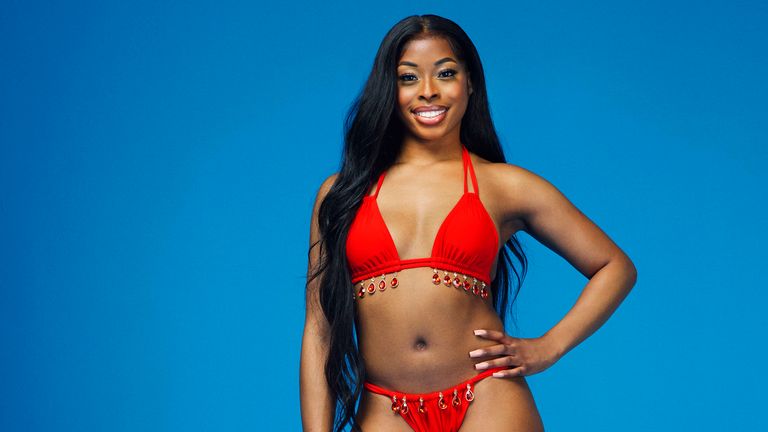 Catherine Agbaje is a 22-year-old commercial estate agent from Dublin and says she's been single "for… ever" and that it's "quite bad".
She says her perfect man is "anything that basically breathes," adding that "if you make me laugh, I'll probably fall in love with you".
She adds when she flirts, "I just have to give people the eyes".
Mehdi Edno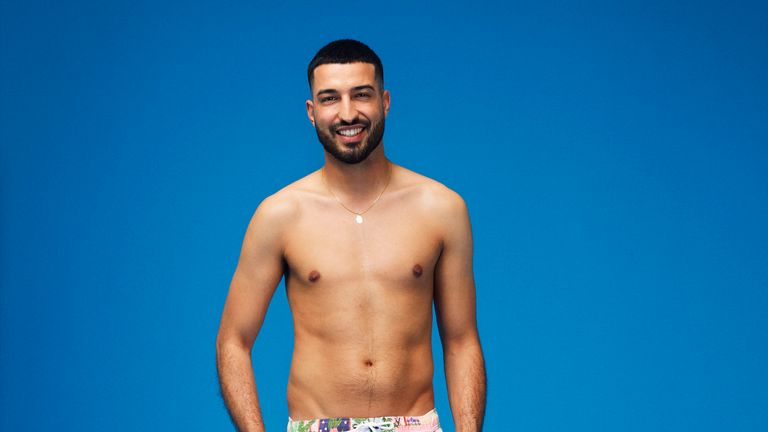 Mehdi Edno is a 26-year-old communications manager from London.
He says the difference between an English traditional guy and him is that he does not wear skinny jeans.
He adds: "When I go out, I always have to look the best."
Mehdi says he tends to go for "the same kind of women," and likes a "nice brunette" with "fire in their eyes".
Read more:
Why Islanders face social media ban this year
Ex-Island star's TikTok post broke the rules
Molly Marsh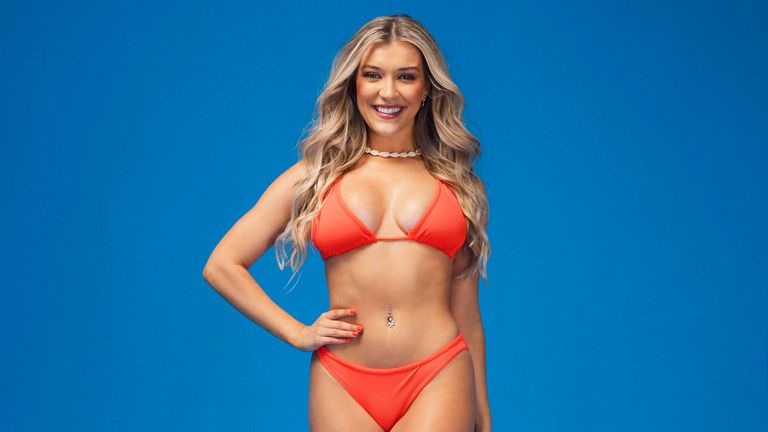 Molly Marsh is a 21-year-old musical theatre performer and social media creator from Doncaster.
She is also the daughter of a famous face – Coronation Street actress Janet Marsh.
Molly's appearance continues a trend of well-known offspring appearing on Love Island.
Dani Dyer, daughter of EastEnders star Danny Dyer, and Gemma Owen, whose father is ex-footballer Michael Owen, have appeared on the programme in the past.
Molly says her type would be a "cheeky chap, with a cheeky smile, cheeky personality, cheeky bum – cheeky".
The musical theatre performer says she definitely likes a "guy with a talent".
Tyrique Hyde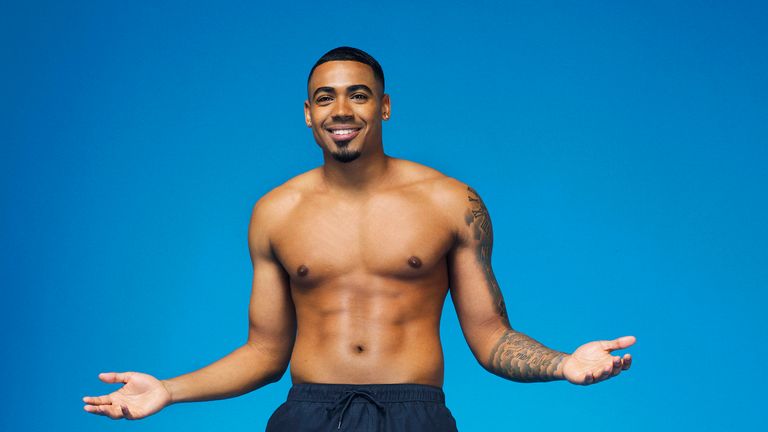 Tyrique Hyde is a 24-year-old semi-professional footballer.
Asked what he wants his fellow contestants to know about him, he said: "That I'm deaf in my right ear.
"I've got a tattoo next to my left one that symbolises strength and power in my good one."
He says he's been "single my whole life" and that he has "commitment issues".
The three things he looks for in a girl are "nice teeth, nice hair, nice eyes".
Ella Thomas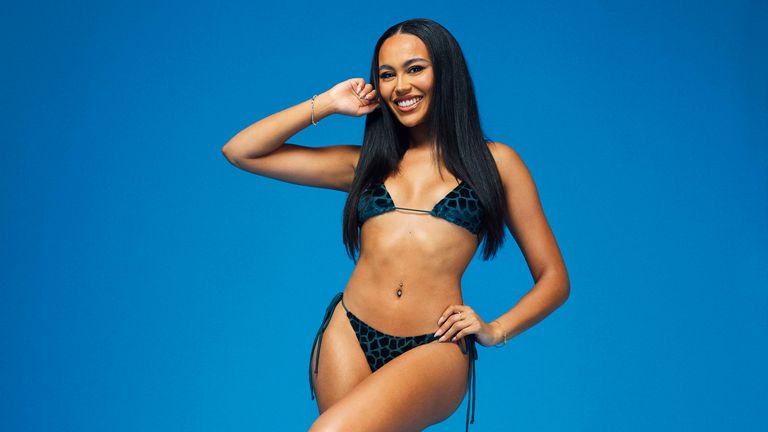 Ella Thomas is a 23-year-old model from Glasgow.
The model says her love language is "literally all of them" and says she wants to "find a good guy that just treats me like the queen I am".
Ella says she has a lot of love to give and that she is the "full wifey package".
Mitchel Taylor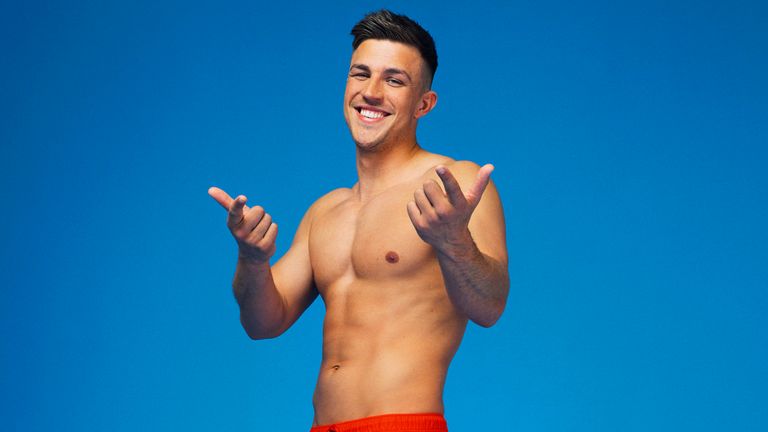 Mitchel Taylor is a 26-year-old gas engineer from Sheffield.
He says his best feature is his teeth and adds: "They're real, they're not fake."
Mitchel says his type is someone that is smaller than him, "I'm six foot one".
"I just need some spice there, if I get a nice girl, I'm gonna get bored," he adds.
Jess Harding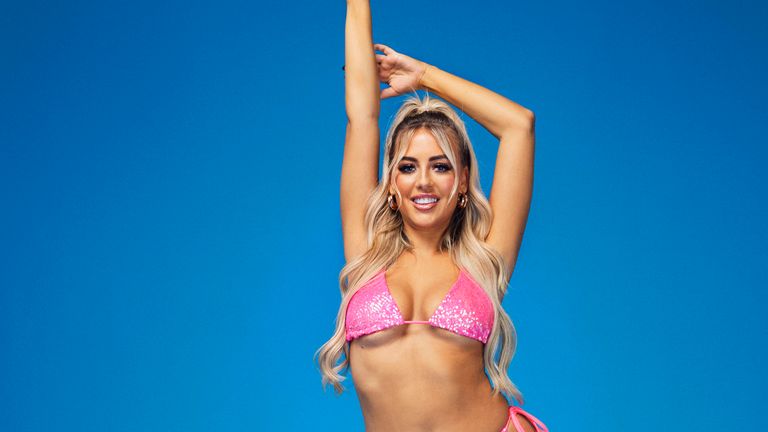 Jess Harding is a 22-year-old aesthetics practitioner from London and says she loves "a smooch".
She adds: "Someone who's not a good kisser, that is just not for me. Like a sloth not a lizard, you know what they say?"
The Londoner says she is a "really good girlfriend" and that she's "got a heart of gold".
André Furtado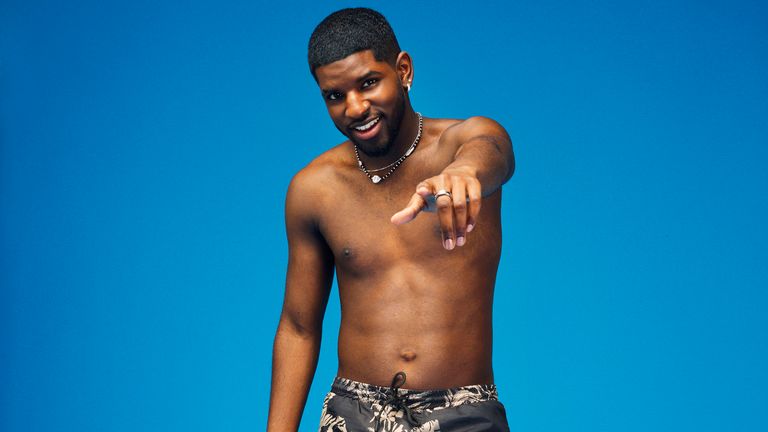 André Furtado is a 21-year-old business owner from Dudley.
He says he is "just trying to find his wifey at this point".
André says Portuguese is his first language and says that has proved an asset in the UK. He hints the "amount of girls that I've made fall in love with me just by speaking Portuguese to them" is high.
His favourite "physical feature" in a girl is "…eyes, the second one is the lips because boy, I do love kissing".
Voting for the first coupling up opens at 8am on Thursday on the Love Island app and closes at 9pm on Friday.
Love Island returns to ITV2 and ITVX at 9pm on Monday 5 June.
Source link