Marvel actor Jeremy Renner is in a "critical but stable" condition in hospital following a "weather-related accident".
The 51-year-old was airlifted to hospital on Sunday following the incident, which occurred while he was "ploughing snow", his spokesperson told US media.
Renner is with his family and "receiving excellent care", the spokesperson added.
According to local news site, the Reno Gazette-Journal, Renner has a home in the area, near Lake Tahoe.
Last month, Renner posted a video of himself in a 4×4 vehicle drifting in the snow with the caption: "Monday morning Pre winter preparation couldn't be more fun !! #reno #tahoe."
The area was hit by a winter storm on New Year's Eve.
The storm resulted in thousands of homes suffering power cuts and hundreds of roads being closed across northern California and parts of neighbouring Nevada.
Renner, a two-time Oscar nominee, is well-known for playing Hawkeye in the Marvel Cinematic Universe.
He has also featured in films including The Hurt Locker, American Hustle, and Mission Impossible – Ghost Protocol alongside Tom Cruise.
Renner is currently starring in the Paramount+ series The Mayor of Kingstown. The second series is due to be released later this month.
He is also set to star in Disney+ show Rennervations, a four-part series in which Renner attempts to help communities around the world by reimagining unique purpose-built vehicles to meet the needs of the area.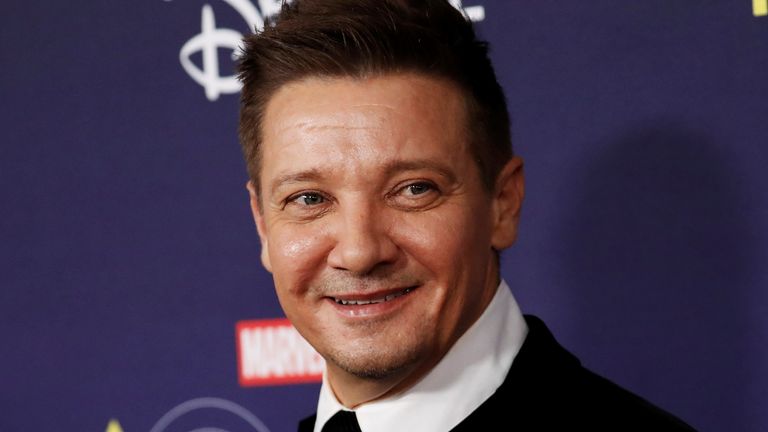 Last month, Renner, a volunteer fire chief, appeared on the Kelly Clarkson Show where he revealed he was helping to build a fire station in Tahoe.
"I'm actually building a station at the house in Tahoe because it is a hot zone for fires," he told Clarkson.
"I work with the fire departments up there and they are pretty awesome.
"They are teaching me and helping me, and I still have to get some more hours in with them."
Source link