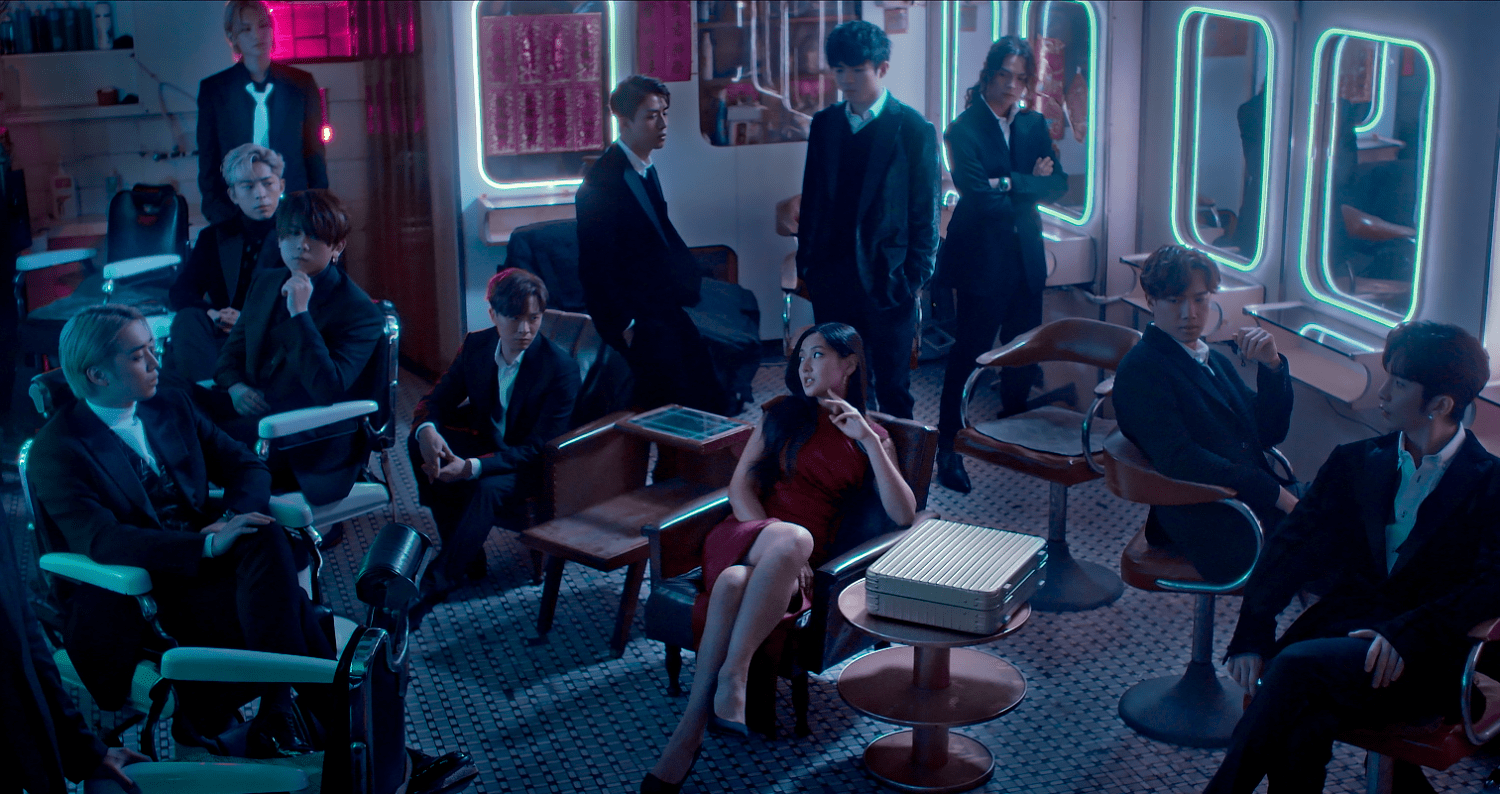 Wong Chi Chung, a veteran radio DJ and head of General Education at the University of Hong Kong, agreed.
"There are nine sounds (or tones) in Cantonese, making it difficult even to pronounce, not to mention sing," said Wong, who wrote his doctoral thesis on Cantopop.
But he said he still thinks the song can find success in English-speaking communities, and that it's an ideal time for Mirror to expand its fanbase now that Hong Kong is finally emerging from three years of pandemic isolation.
Wong argues that music like Mirror's should really be called "Hong Kong pop."
"Language-wise, Hong Kong has always been a hybrid city," he said.
"If you take a look back at the '60s, Hong Kong's pop music mainly consisted of English songs," he added. "It wasn't until the '70s when Cantonese songs became prevalent."
Even as they race between projects in music, film and television, members of Mirror say they still haven't fully moved on from an accident at a concert last July in which a huge video screen crashed onto the stage and injured two dancers, one severely. 
In January, police charged three employees of the concert's main contractor with conspiracy to defraud, accusing them of understating the weight of the video screen. The more severely injured dancer, Mo Li, took his first steps since the accident in February with the help of an exoskeleton, according to a Facebook post by his father. The 28-year-old, who has been mostly hospitalized for the last eight months, still requires hours of daily treatment.
The band — whose other members include Frankie Chan, Alton Wong, Lokman Yeung, Anson Kong, Jer Lau, Jeremy Lee, Keung To, Tiger Yau and Ian Chan — did not appear in public for two months after the accident.
"We still think about it all the time. But I think it's very important for us to make a comeback," said Lo, who was on stage at the time. 
Lui, who was also performing during the accident, said the band "really tried our best to digest it." 
"We hope we can overcome it and bring back more positive energy to the public," he said.
Source link