Authorities are investigating widespread power outages in south-central North Carolina as an intentional criminal act after an electrical substation was damaged by gunfire, Moore County Sheriff Ronnie Fields said late Saturday.
An estimated 45,000 customers were without electricity late Saturday, with no estimate on a restoration time because a number of facilities are involved and the work will be complicated, said Jeff Brooks, a spokesperson for utility Duke Energy.
Utility company Duke Energy said nearly 38,000 customers were without power in Moore County, while the Randolph Electric Membership Corporation reported outages affected nearly 3,000 customers in the county's southern area, WRAL-TV reported.
Power may potentially be out until Thursday while equipment at the substation is replaced, according to Brooks.
"Unlike perhaps a storm where you can go in and reroute power somewhere else, that was not an option in this case," Brooks said at the news conference Sunday evening. "Recognizing that, we are looking at a pretty sophisticated repair with some fairly large equipment and so we do want citizens of the town to be prepared that this will be a multi-day restoration for most customers extending potentially as long as Thursday."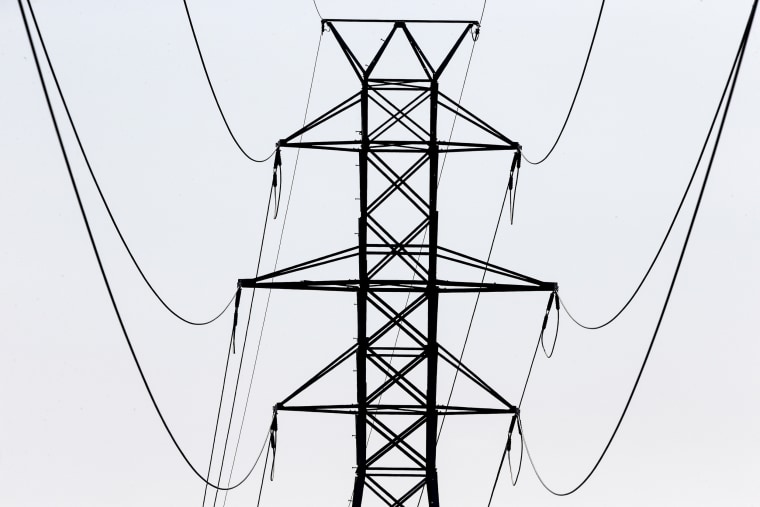 Sewer lift stations were also out of order and authorities advised residents to stay off the roads. "There are multiple accidents that have occurred," Southern Pines administration said in a statement on Facebook.
Authorities are still looking for the individuals responsible for firing multiple shots at the electrical substation causing damage to the equipment as well as a motivation for doing so.
A drag show was scheduled for Saturday evening in a theater near Moore County but was cut short due to the outage, The Pilot reports. When asked if the outage had any connection to the drag show, Fields said while it's possible, authorities "have not been able tie anything back to the drag show."
The FBI and the North Carolina State Bureau of Investigations are assisting in the investigation.
A curfew was issued Sunday evening in Moore County in response to the power outage, which will be implemented county-wide starting 9 p.m. to 5 a.m., Fields said in a news conference. It will be in effect for "the next few nights," he said.
Fields said the outages were unprecedented, and he'd never seen anything like them in his 40-year law enforcement career.
As part of the curfew, officials are encouraging residents to stay home and out of the streets
The outages began about 7 p.m. on Saturday in Moore County, the sheriff said.
"As utility companies began responding to the different substations, evidence was discovered that indicated that intentional vandalism had occurred at multiple sites," Fields said.
Local authorities were out in force in communities affected by the outages. It wasn't clear whether this was to dissuade looting, or as part of the investigation.
The Village of Pinehurst said additional police were on the streets overnight and urged residents to stay home.
"Officers have been called in to assist," the village said in a statement. "Please stay off the roads if you can and treat all intersections as four way stops."
Kurt Chirbas contributed.