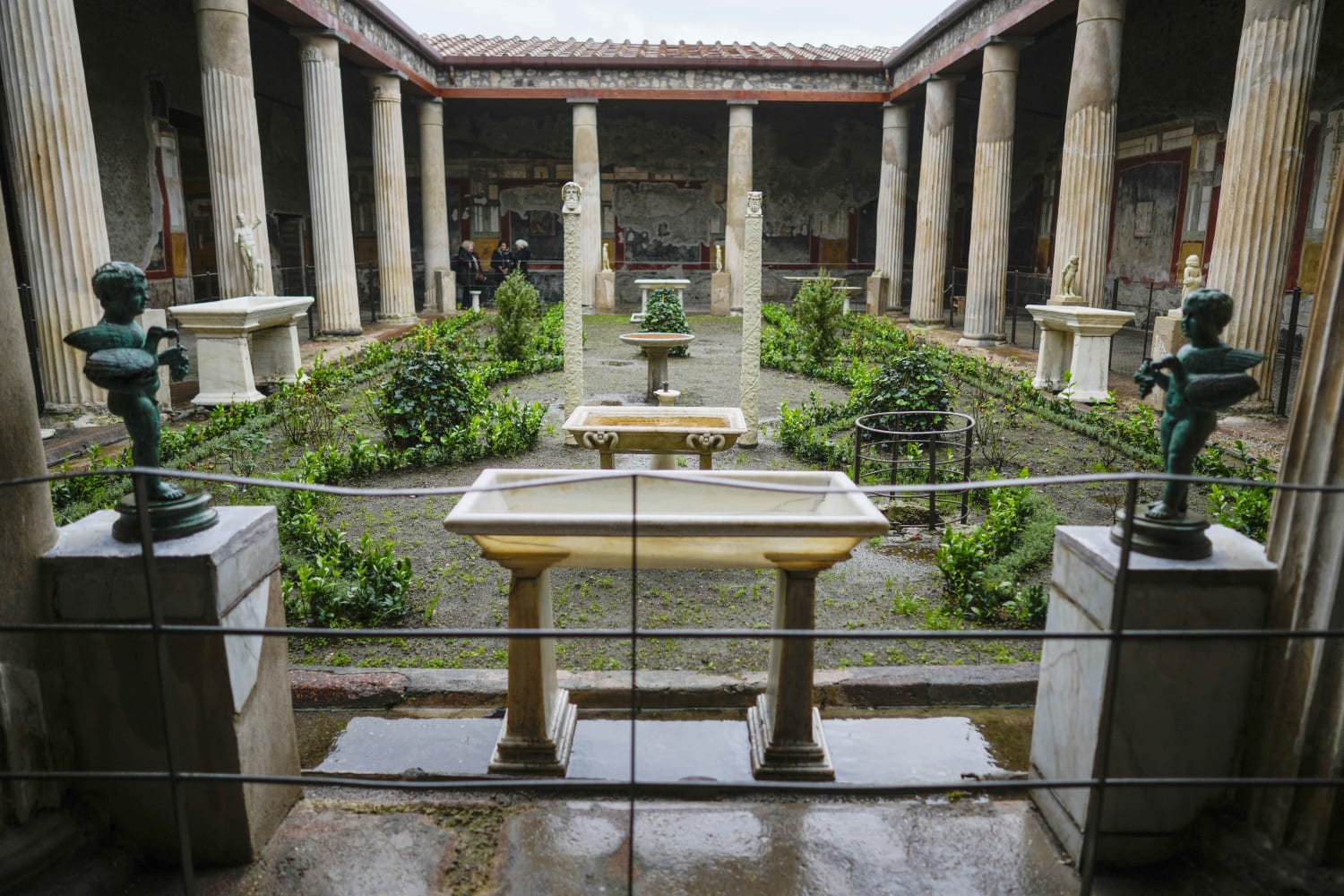 "We're seeing here the last phase of the Pompeian wall painting with incredible details, so you can stand before these images for hours and still discover new details," the archaeological park's energetic director told The Associated Press ahead of the public inauguration.
"So, you have this mixture: nature, architecture, art. But it is also a story about the social life of the Pompeiian society and actually the Roman world in this phase of history," Zuchtriegel added.
Previous restoration work, which involved repeated application of paraffin over the frescoed walls in hopes of preserving them, "resulted in them becoming very blurred over time, because very thick and opaque layers formed, making it difficult to 'read' the fresco," said Stefania Giudice, director of fresco restoration.
But the wax did serve to preserve them remarkably.
Zuchtriegel ventured that the fresh "readings" of the revived fresco painting "reflect the dreams and imagination and anxieties of the owners because they lived between these images," which include Greek mythological figures.
Source link