Oscar Pistorius, the disgraced South African Paralympian who murdered his girlfriend 10 years ago, was denied parole Friday, following a hearing at a prison in Pretoria, South Africa's administrative capital, where he has been held.
The double-amputee sprinter, 36, who was known as the "Blade Runner" for his carbon fiber prosthetic legs, fired at Reeva Steenkamp four times through a locked bathroom door at his home in Pretoria in the early hours of Valentine's Day in 2013. A promising model and law graduate, she was 29.
Pistorius' trial was beamed around the world and details of Steenkamp's death shocked audiences, while the case instantly ended the career of a pioneering sportsman who made history by competing against able-bodied athletes at the Olympics.  
A statement from South Africa's Department of Correctional Services said Pistorius would be considered for parole again in August 2024 and would not be released now because "he did not complete the minimum Detention Period as ruled by the Supreme Court of Appeal."
Pistorius has always maintained that he mistook Steenkamp for a burglar and shot her in error, but he was ultimately convicted of murder. Under South African law he is eligible for release having served half his sentence of 13 years and five months. 
If Pistorius had been released before the end of his prison term, he would likely have had to wear a security tag and not travel outside of Gauteng Province, which includes Johannesburg and Pretoria. He would have remained under the supervision of the authorities and attended regular appointments until his entire sentence was finished.
Pistorius met with Steenkamp's father, Barry, in June 2022 as a condition of the parole process. Her family opposed his release because they still don't believe Pistorius' account of their daughter's killing.
Her mother June Steenkamp attended the hearing on Friday to deliver written and oral statements to the parole board which explained the effect Reeva's murder has had on their lives.
"Unless he comes clean, they don't feel that he is rehabilitated," the family's lawyer, Tania Koen, told reporters outside the Atteridgeville Correctional Centre prison where the hearing took place.
Pistorius' protracted trial began in 2014, with two subsequent appeals by prosecutors. The multiple Paralympic champion was initially found guilty of culpable homicide — an offense comparable to manslaughter — for shooting Steenkamp. 
But in 2015, prosecutors appealed the manslaughter finding and secured a murder conviction.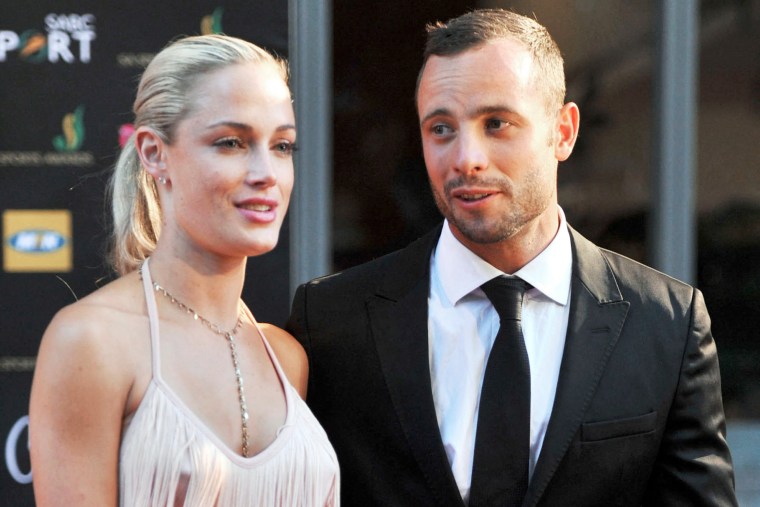 Pistorius was sentenced to six years in jail for murder, but prosecutors again appealed what they called a "shockingly lenient" punishment. The Supreme Court of Appeal then increased his sentence to 13.5 years in prison in 2017.
"It completely dominated coverage at the time, on every TV, radio station as well as the newspapers, online, social media and so forth," Glenda Daniels, associate professor of media studies at the University of the Witwatersrand in Johannesburg, told NBC News. "There was even a whole TV channel devoted to the trial."
There were many layers contributing to global interest in the trial, Daniels said, chief among them Pistorius being "a loved character" in the sports world, locally and internationally, and the celebrity status of the couple.
Pistorius was born with a congenital condition that led to both his legs being amputated below the knee when he was 11 months old.
But he became world-famous for his sporting exploits, leading out the South African team at the 2012 London Olympics opening ceremony, days before becoming the first double amputee to compete against able-bodied athletes at the games. He would go on to reach the semi-finals in the 400m, the distance he specialized in.
As a Paralympian he was a world record holder and world champion. This led to lucrative sponsorship deals with Nike and Oakley, which were suspended after Steenkamp's death.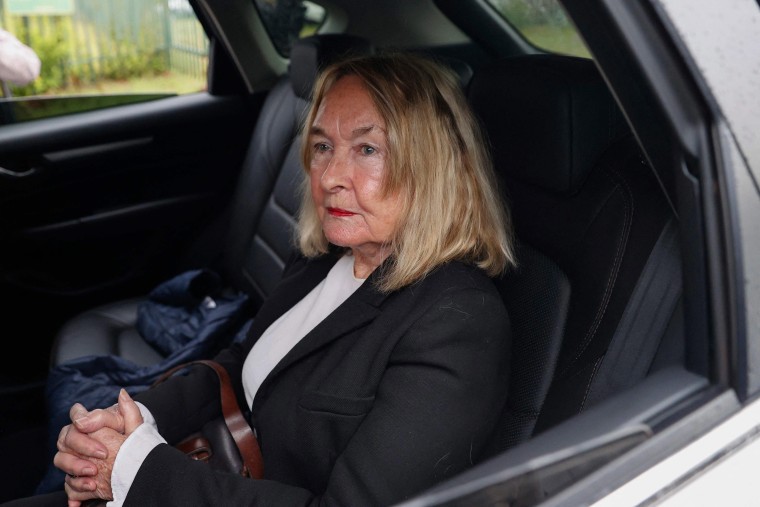 At his trial in 2014, the court heard from a previous girlfriend who said Pistorius had a gun with him "all the time," including on his bedside table while he slept.
Pistorius told the court that his actions in shooting Steenkamp were influenced by his fear of a home invasion. He said had been followed, shot at and hi-jacked while living in South Africa and said he was "simply trying to protect Reeva" as he apologized to her family. 
"I thought that there was a burglar that was gaining entry to my home. Initially I just froze. The first thing that ran through my mind was that I needed to arm myself," he told the court.
Source link