Investigators probing a triple homicide that left three rappers dead earlier this year in suburban Detroit said Friday the slayings were the result of gang violence and had nothing to do with music.
The bodies of Armani Kelly, of Oscoda, Michigan; Montoya Givens, of Detroit; and Dante Wicker, of Melvindale, Michigan; were found Feb. 2 in an abandoned apartment building in the city of Highland Park, 6 miles northwest of Detroit, authorities said the next day.
Citing a need to dispel false rumors, Michigan State Police on Friday said, "This was a gang violence related incident."
"This homicide was not random," the agency tweeted, adding that it had nothing to do "with music or a performance."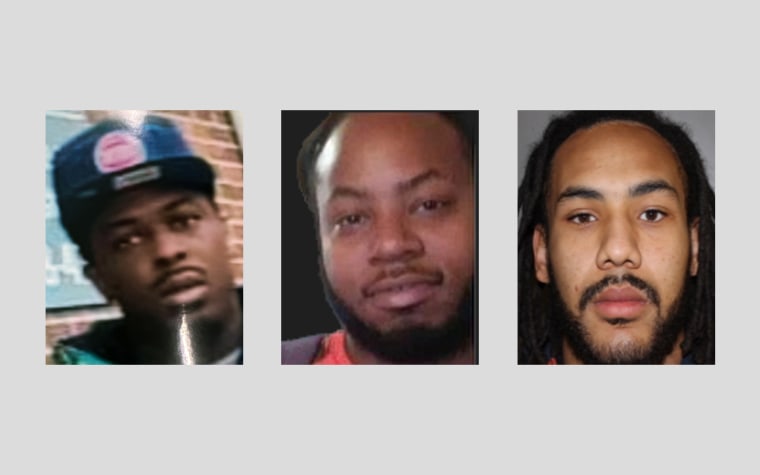 Kelly's mother, Lorrie Kemp, has not disputed the gang-related characterization. In February, the Detroit Free Press reported that Kemp alleged the crime was gang-related retaliation from her son's time in prison.
Speaking to NBC affiliate WDIV of Detroit, Kemp said of the triple homicide, "I think it was a setup."
"Did I know Armani was in a gang?" she said in a segment that aired on the station Friday. "No. Did he get in a gang in prison? Yes."
The Detroit News has reported that in 2022, Kelly was released early from prison, where he was held on an armed robbery charge. His fiancée, Taylor Perrin, told the publication, "He really turned his life around."
The three went missing around the time a performance scheduled for Jan. 21 at a Detroit venue was canceled. The missing persons case turned into a homicide investigation when the bodies of the three were found on Feb. 2.
On Feb. 7, police said the cause of death was "multiple gunshot wounds."
A spokesperson for the Wayne County Prosecutor's Office said it had no public information on any possible persons of interest.
On Friday, Michigan State Police, the primary agency investigating the triple homicide, said no one was in custody in the homicide and pleaded for witnesses and tips that could lead to closure for the family of the victims.
"There are other people that know the details and we need them to come forward," the agency said.