While she's certainly not the first musician to make the move into acting, Rina Sawayama is refreshingly honest about the rejection she faced before her big break.
The star, whose second album Hold The Girl was released in September 2022, plays concierge Akira in John Wick: Chapter 4, the latest film in the action franchise starring Keanu Reeves.
She tells Sky News' Backstage podcast that she had been looking to land an acting role for a while before she got the part.
"I actually have been doing self tapes, when I've been sent a really great script and when I've got the time, and also when I have the energy, because I hate doing them," Sawayama says. "But I've been doing them for several years, and I've gotten quite close to getting several roles but I hadn't landed anything."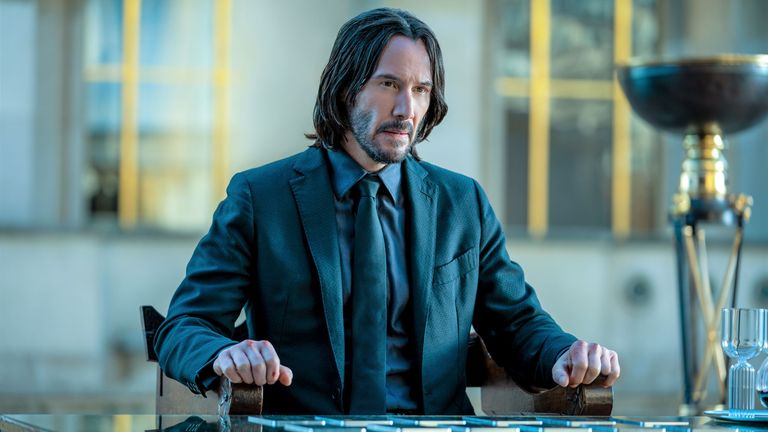 The call from director Chad Stahelski came just as the musician was in the final stages of writing her album.
"He was like, I can't find the person to play this character, I came across your music videos and clearly you can act and you can dance and you can do stunt choreography – I'd done some fighting scenes in one of them – so do you want to come to Berlin and do that? It was one of those Hollywood dream come true moments."
Like the previous films in the John Wick franchise, Chapter 4 is packed with long, detailed fight scenes.
While Sawayama's experience as a touring artist was no doubt good training when it came to the gruelling filming schedule, she says the five weeks of night shoots took it out of her. "Your skin actually kind of turns grey when you do night shifts.
"My call time would be like 6pm or something and then we wrap at like 6am, 5am, and I'd have to put on sunglasses so I don't see any daylight so I can sleep, and so when you do that for five weeks you go a bit insane."
While the experience was physically challenging, she says it pushed her out of her comfort zone – "something that's a bit superhuman".
She says: "So many things were my firsts and the nervousness and the anxiety that you have when you do something for the first time – try doing that in front of hundreds of people, and then now millions of people who are going to watch this!"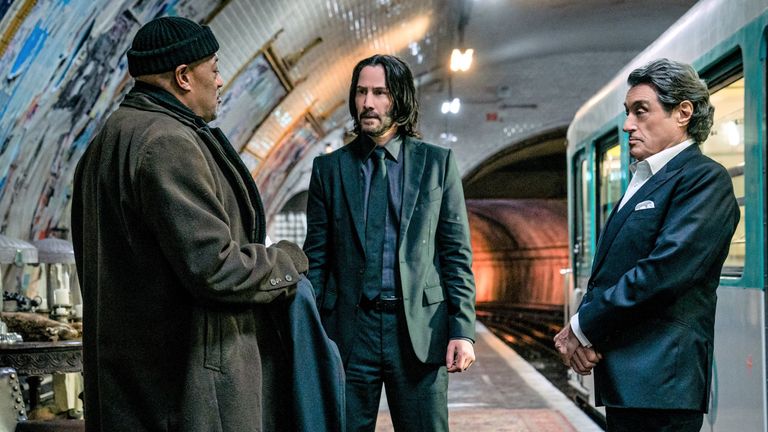 As for getting ready for the role, Sawayama was put through her paces, five hours a day for five days a week, for five weeks. "It's a mix of strength training and just making sure you don't get injured, so that's the key thing, and then stunt choreography training – breaking it down into little things."
One unexpected occurrence? "I did a lot of forward rolls – has anyone done a forward roll since they were 10?! It's a really weird thing to do forward rolls after the age of 10, it's like your brain can't handle it."
In the film, Reeves reprises his role as the retired hitman desperate to be free of the organisation that has a hold over him. Sawayama says his reputation as one of the nicest guys in Hollywood definitely tallied with her experience.
Click to subscribe to Backstage wherever you get your podcasts
"He's so nice – like there's really nothing else to say! It's really nice to be able to step on set on your first movie and you don't feel intimidated by anyone, you don't feel like you can't ask questions.
"When [Keanu] was on set, it didn't feel like, oh God, I have to behave in a certain way because he's so famous, you know? It was just like, cool, we're in the scene together, and we'd just chat and it was really chill."
John Wick: Chapter 4 is out in cinemas in the UK. Hear more about the film in the latest episode of Backstage – the film and TV podcast from Sky News
Source link