Porn actor Ron Jeremy is mentally incompetent to stand trial on dozens of rape and sexual assault counts involving 21 women, a US judge has ruled.
Jeremy, 69, pleaded not guilty in August 2021 to more than 30 counts of sexual assault, including 12 of rape, in the Los Angeles area over a 23-year period.
Los Angeles Superior Court Judge Ronald S Harris said the decision was made as the actor was in a state of "incurable neurocognitive decline" from which he is unlikely to recover.
The actor was among the biggest names in the adult film industry, appearing in more than 2,000 movies starting in the 1970s.
Jeremy has been in prison since his arrest in June 2020 and did not attend the hearing. Prosecutors asked that he be periodically re-evaluated.
The actor is accused of assaulting 21 women who ranged in age from 15 to 51 between the 1990s and 2019.
Attorney Stuart Goldfarb, who represents Jeremy, had told the court in March 2022 that his client had been unable to recognise him when he visited him in a holding cell before a court hearing.
Actor could be moved into state hospital
A hearing on placing the actor, whose legal name is Ronald Hyatt, in a state hospital will be held next month.
Mr Goldfarb said in an email: "When he was arrested two years ago I said he would be found innocent of all charges.
"Two years have passed and with the additional discovery I received I believed he would have been found innocent. It is unfortunate due to mental condition he will not go to trial and have the opportunity to clear his name."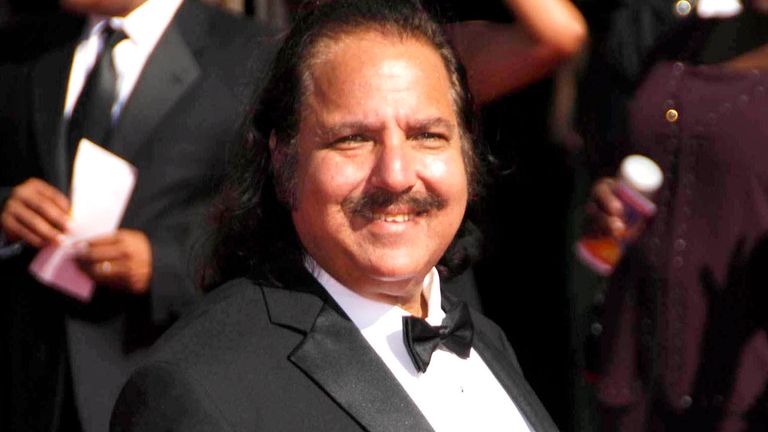 The alleged offences took place at nightclubs and bars in the Los Angeles area, during a photo shoot, and at Jeremy's home, the district attorney's office said.
Read more:
Key moments of Harvey Weinstein trial
Luxury cars seized from Andrew Tate's villa
The charges stemmed from a district attorney's task force set up to investigate entertainment industry sexual misconduct after reports about Harvey Weinstein in 2017 and the #metoo movement.
Jeremy was among very few men charged in the task force's work, along with Weinstein himself, who was convicted of rape and sexual assault in December.
In August 2020, Jeremy wrote on Twitter: "I can't wait to prove my innocence in court! Thank you to everyone for all the support."
Source link