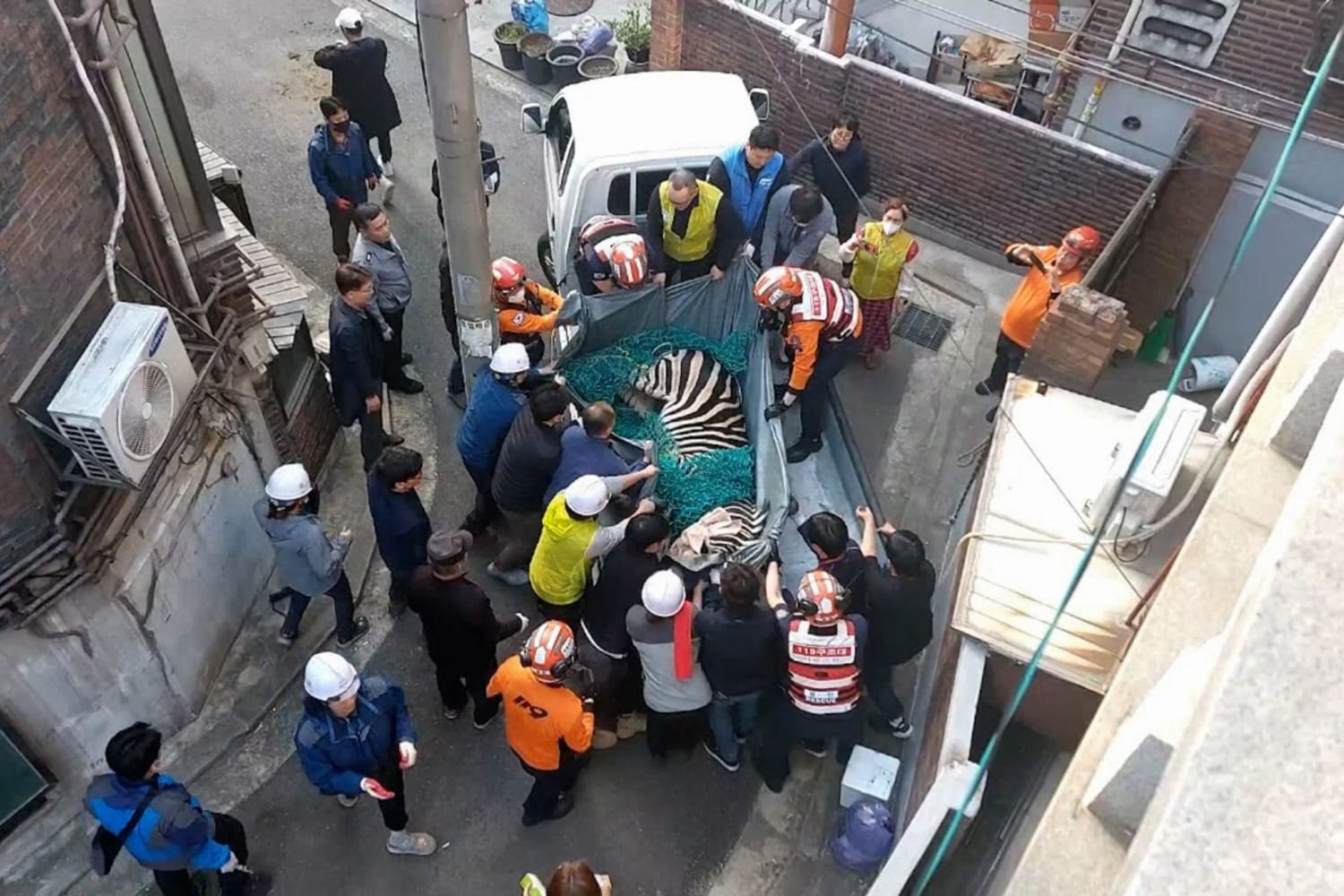 After Sero was reported missing from the zoo around 3 p.m. local time (2 a.m. Thursday ET), zoo officials, firefighters and police officers began a wild chase across the busy streets of the densely populated city of about 10 million people.
The zebra was eventually cornered and felled by a tranquilizer dart, after which he was brought home safely around 6 p.m. There were no immediate reports of injuries or damage to property.
Cho said Sero's behavior had changed after the loss of both his parents in the last two years, leaving him alone in his enclosure.
"Sero's misbehaving started especially after losing his dad" last year, she said. "He would refuse to return to his pen and ignore the callings of his handlers."
Sero, who Cho said has a curious personality, would peek through the fence at the kangaroo family next door, that didn't exactly take him in.
"There was nothing major, but from time to time Sero would be bitten by the kangaroos," Cho said. 
Source link