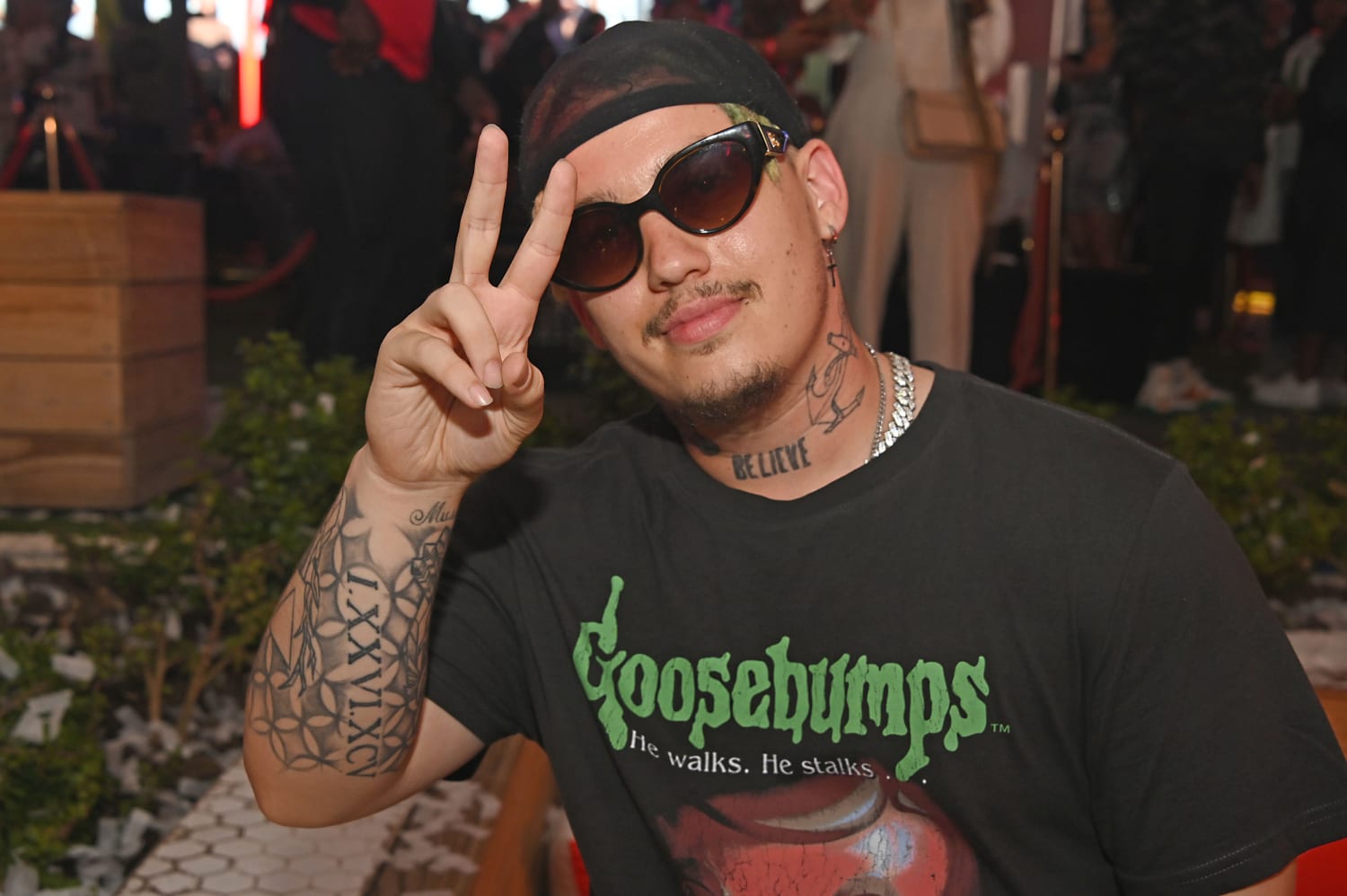 South African rapper Costa Titch has died after he appeared to collapse on stage during a performance at a music festival over the weekend.
The rapper, whose real name is Constantinos Tsobanoglou, was 28. 
Tsobanoglou performed at Ultra South Africa in Johannesburg on Saturday. Video footage of his set circulated on social media, showing the rapper appear to fall on stage. He was picked up by a person next to him but after several seconds, he appeared to fall again and collapsed off the stage.
His family shared a tribute on the rapper's Instagram page Sunday writing: "Death has tragically knocked at our door. Robbing us of our beloved son, brother and grandson, Constantinos Tsobanoglou, who South Africa had come to love and idolize under his stage name 'Costa Titch.'"
The family did not share a cause of death.
"We're thankful for the emergency responders and all those present in his last hours on this earth. As a family we are faced with a difficult time as we try to make sense of what has befallen us and ask that we be afforded the time and space to gather ourselves," the statement said.
"The Tsobanoglou family thanks you for the love and support you have given to our son and may you continue to uplift him even in spirit," the tribute continued. "Please keep us in your prayers and uplifted in the Lord."
Ultra South Africa said in a statement Sunday: "We are devastated by the sudden loss of the beloved South African artist Costa Titch, who tragically passed away this weekend."
The festival remembered the artist as a "a talented rapper, dancer, songwriter, collaborator" and "a galvanizing voice amongst South Africa's amapiano scene."
"Our deepest thoughts and most sincere sympathies are with his family, friends, and our entire community who are together mourning this heartbreaking loss," the festival's statement said.