NASHVILLE, Tenn. — Cindy Peak was remembered as a devoted mother who fiercely loved her family, a "spitfire" and a longtime educator who brought out the best in her students.
Hundreds of people filled Christ Presbyterian Church on Saturday to celebrate the life of Peak, 61, a substitute teacher killed during a shooting at The Covenant School.
Photos capturing special moments of her and her children's lives decorated the church and played on a screen for mourners.
Peak "invested her life fully in the encouragement of others," pastor Scott Sauls said during the service. Her three favorite roles were that of a loving mother, wife and teacher, he said.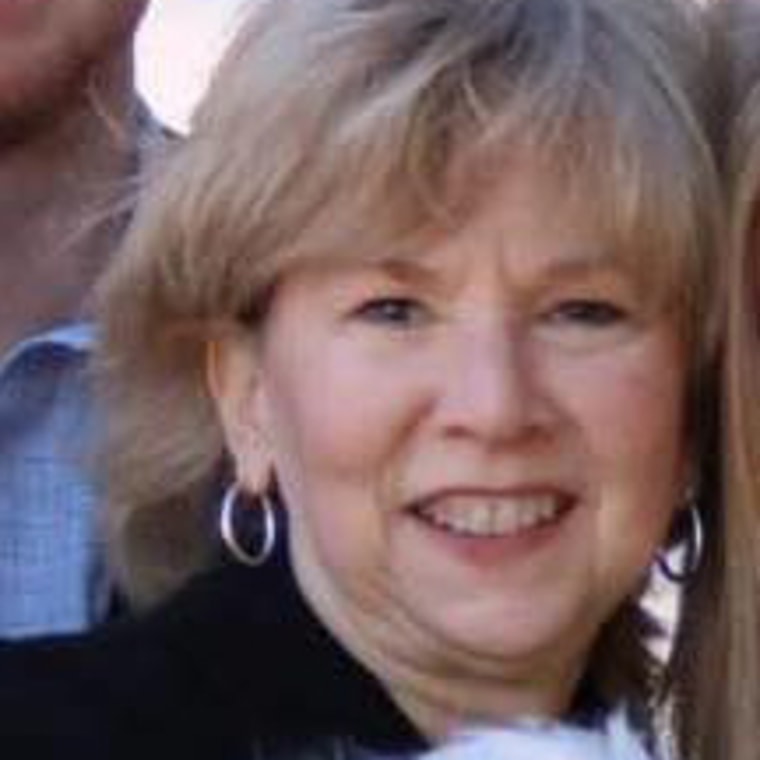 "We will never stop missing her," Sauls said.
"Cindy was loyal to family and friends and she loved her students and parents," her sister Debbie Dunlap said. "But the absolute loves of her life were her husband and children."
Peak was among six people killed Monday when a former student opened fire at the private Christian school. Authorities identified the victims as school head Katherine Koonce, 60; school custodian Mike Hill, 61; and students Hallie Scruggs, William Kinney, and Evelyn Dieckhaus, all 9.
A funeral for Evelyn was Friday.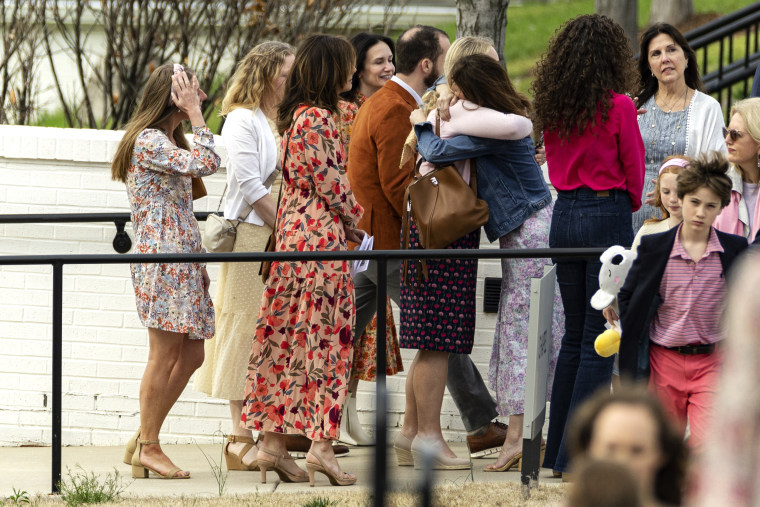 Dunlap said Peak's love for her children "launched her into another stratosphere."
"Cindy was a great mom, wise in her counsel and fierce in her love," she said, telling the church that she will miss spending hours on the phone, sharing "our greatest joys and our deepest hurts."
"She was my confidant, my best friend, my beloved sister," Dunlap said through tears. "No one can replace her."
Her husband, Chris Peak, said "there is no doubt in my mind, in my family's mind, that Cindy died a hero."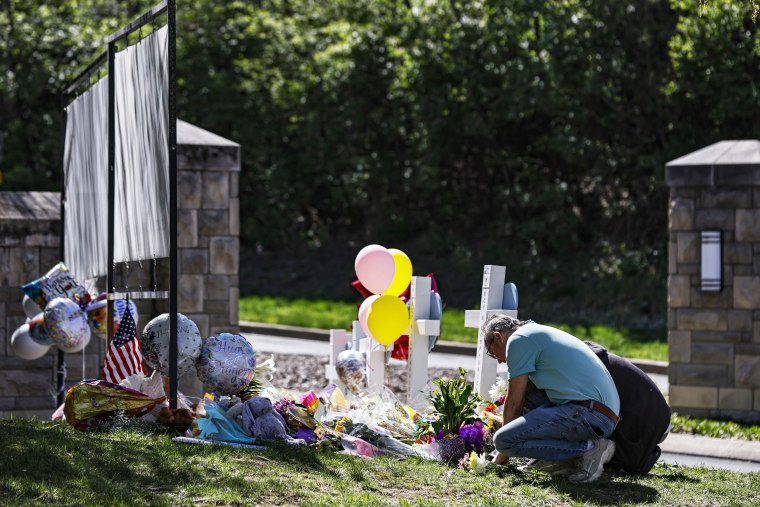 Ellie Peak said her mother was "feisty" and a "spitfire" and steadfast in her faith in God.
An online obituary stated that Peak wanted to be remembered first for her love of God followed by her love for her husband, their three children and everyone else she considered family.
Sally Weatherly, a friend and fellow teacher, shared stories of Peak picking her up in her "hot red sports car" and showing her Nashville.
She said Peak had "strong opinions and great advice," made the best banana bread and had an infectious smile and laugh.
Peak made homemade Christmas ornaments for everyone in her third-grade class, Weatherly said.
"She was a gatherer of people," she said at the funeral.
A motive for the shooting remains unclear, although the police chief said "resentment" may have played a role. The 28-year-old shooter was fatally shot by Officers Rex Engelbert and Michael Collazo.
Daniella Silva reported from Nashville. Minyvonne Burke from Pennsylvania.
Minyvonne Burke contributed.