At least seven people were killed and one person seriously injured after a gunman opened fire at two separate sites in Northern California on Monday, authorities said, in the latest mass shooting to hit the state in a matter of days.
The shootings unfolded at agricultural businesses on the outskirts of Half Moon Bay, a coastal city of roughly 11,000 about 30 miles south of San Francisco, San Mateo County Sheriff Christina Corpus told reporters.
The eighth victim was taken to a local hospital with life-threatening injuries, Corpus said.
The suspected shooter, identified by authorities as Chunli Zhao, 67, was arrested within hours of the first shooting, with video captured by NBC Bay Area showing him surrendering to authorities at a sheriff's substation.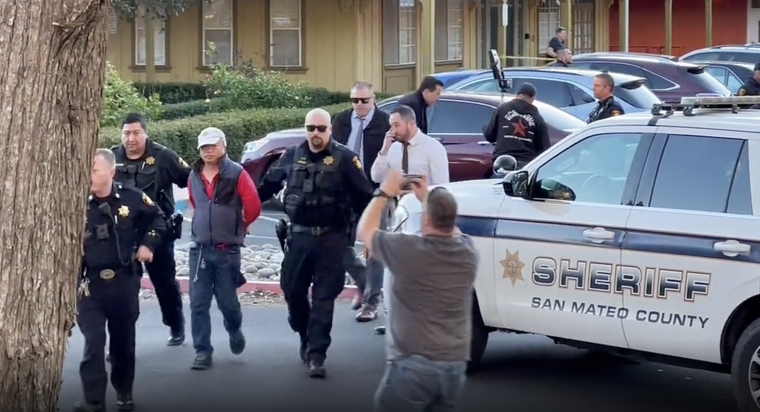 Zhao, a resident of Half Moon Bay, is believed to have been a worker at at least one of the locations targeted, Corpus said. "We know that he acted alone at this time," she said.
A motive in the mass shooting remained unclear, Corpus said.
The victims have yet to be identified. Corpus said they were believed to be workers at the two plant nurseries, but said that detail had not yet been confirmed.
People live at one or both of the locations, and Corpus said children were present when the gunfire erupted.
"It was in the afternoon when kids were out of school," she said. "For kids to witness this — it's unspeakable."
Deputies were dispatched to the first location at 2:22 p.m. after a report of a shooting, Corpus said. They found four people dead at the business and one person with critical injuries, she said.
Source link