TOKYO — Japanese prosecutors are expected to formally charge the suspect in the assassination of former Prime Minister Shinzo Abe with murder on Friday, his lawyer said.
Tetsuya Yamagami was arrested immediately after allegedly shooting Abe with a handmade gun as the former leader was making a campaign speech in July outside a train station in Nara in western Japan. Later that month, Yamagami was sent to an Osaka detention center and given a five-month mental evaluation, which ended Tuesday.
Yamagami is now back in police custody in Nara after reportedly being deemed fit to stand trial.
One of his lawyers, Masaaki Furukawa, told The Associated Press on Thursday that he expects prosecutors to charge Yamagami with murder and gun control law violations.
Given the complexity of the case, it will take months before his trial begins, he said.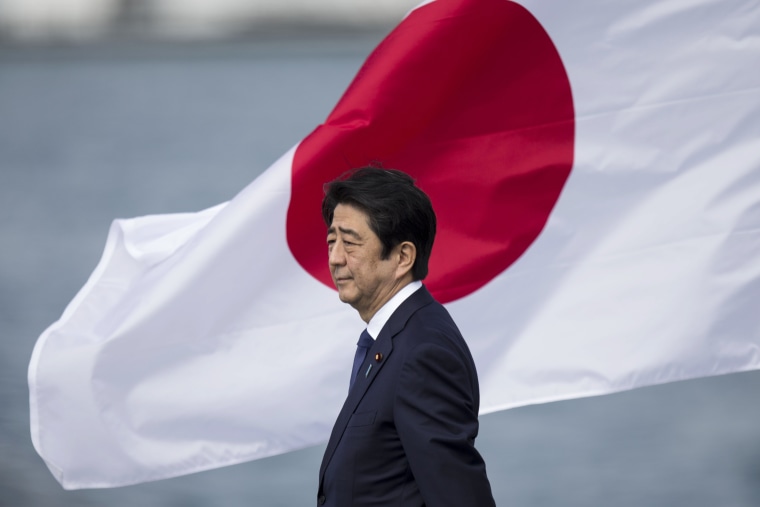 Furukawa said he and two other lawyers took turns visiting Yamagami at the detention center every 10-12 days, in between his examination by psychiatric experts. His visitors were limited to his lawyers and sister, he said.
Furukawa said Yamagami was in good health at the detention center. He said he could not disclose the details of their conversations before seeing what evidence prosecutors submit to the court in their indictment.
Police say Yamagami told them that he killed Abe, one of Japan's most influential and divisive politicians, because of Abe's apparent links to a religious group that he hated. In his statements and in social media postings attributed to him, Yamagami said he developed a grudge because his mother had made massive donations to the Unification Church that bankrupted his family and ruined his life.
"It's an extremely serious case, but someone has to defend him," Furukawa said. "Naturally, he will have to take criminal responsibility for the serious consequences he caused by allegedly firing his gun to take away the life of a politician, and we are tasked with doing our best to reduce his punishment."
Yamagami's father, an executive of a company founded by the suspect's grandfather, killed himself when Yamagami was 4 years old. After his mother joined the church, she began making large donations that bankrupted the family and shattered Yamagami's hope of going to college. His brother later committed suicide. After a three-year stint in the navy, Yamagami was most recently a factory worker.
Some Japanese have expressed sympathy for Yamagami, especially those who also suffered as children of followers of the South Korea-based Unification Church, which is known for pressuring adherents into making big donations and is considered a cult in Japan.
Thousands of people have signed a petition requesting leniency for Yamagami, and others have sent care packages to his relatives or the detention center.
The investigation into the case has led to revelations of years of cozy ties between Abe's governing Liberal Democratic Party and the church since Abe's grandfather, former Prime Minister Nobusuke Kishi, helped the church take root in Japan in the 1960s over shared interests in conservative and anti-communist causes.
Current Prime Minister Fumio Kishida's popularity has plunged over his handling of the church controversy and for insisting on holding a rare, controversial state funeral for Abe.
In a September 2021 video message, Abe praised the Unification Church's work for peace on the Korean Peninsula and its focus on traditional family values.
Source link