The American journalist detained in Russia on spying allegations may have been attempting to report on the Wagner mercenary group and speak to employees at one of the country's largest tank production facilities, a Russian reporter familiar with his plans told NBC News on Friday.   
Evan Gershkovich, 31, understood that his assignment for The Wall Street Journal in the Ural Mountains city of Yekaterinburg could attract the attention of Russia's Federal Security Service — the domestic intelligence service that succeeded the Soviet-era KGB — said Dmitry Kolezev, an independent Russian journalist.
Kolezev added that he had warned Gershkovich that agents from the spy agency would follow him, but the American knew this was par for the course for foreign journalists operating on Russian soil. 
"He said that he understands this very well, and he had the same kind of chase when he was traveling to Perm," Kolezev said, referring to one of Gershkovich's previous reporting trips to another Russian city.  
He added that Gershkovich, who was based in the U.K. but would travel to Russia for two to three week on assignments, had "sounded pretty sure that they wouldn't touch him because he was an American journalist working for a famous newspaper."
His confidence appears to have been misplaced, because on Tuesday he was arrested in Yekaterinburg on suspicion of "espionage in the interests of the American government," the FSB said in a statement that went on to accuse him of collecting "information constituting a state secret about the activities of one of the enterprises of the Russian military-industrial complex."
The FSB provided no evidence or further details on when Gershkovich was detained. He was later taken to the Lefortovo court in Moscow and formally arrested. The court quickly ordered that Gershkovich be detained until May 29, according to the official Telegram channel of the capital's courts.
He denied the charges, Russia's state news agency TASS reported.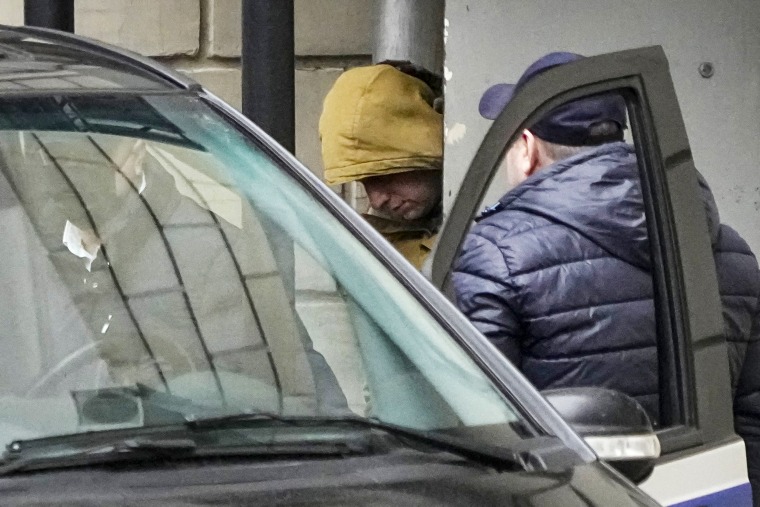 Calling the charges "ridiculous," White House spokesperson Karine Jean-Pierre told a news conference Thursday that the State Department had been in touch with the Journal and Gershkovich's family. She added that the White House condemned his detention "in the strongest terms."  
In an editorial, the Journal accused the Russian government of taking Gershkovich hostage, calling the espionage allegation "dubious on its face," and "a calculated provocation to embarrass the U.S. and intimidate the foreign press still working in Russia." 
NBC News has reached out to The Wall Street Journal for comment, but the newspaper has so far not provided further details about Gershkovich's assignment in Yekaterinburg.
But Kolezev said Gershkovich was interested in reporting on the activities of the Wagner Group, a private military company that has provided assistance to the Russian military during conflicts in Syria and Libya, and has recruited former prisoners as soldiers for hire in Russia's war in Ukraine, promising bounties and pardons in exchange for service. 
Wager is headed by the millionaire former restaurateur Yevgeny Prigozhin, a longtime ally of Russian President Vladimir Putin who earned the nickname "Putin's chef" for catering state events, and its forces have engaged in brutal battles for control of the city of Bakhmut in eastern Ukraine. 
"He also wanted to understand what people in Yekaterinburg and other Ural cities think about the war," Kolezev said of Gershkovich. "He asked for contacts of local journalists, activists, politicians and officials — including pro-Putin ones." 
Kolezev added that Gershkovich was thinking about taking a trip to nearby Nizhny Tagil, home to the Uralvagonzavod factory — where Russia produces tanks and other military vehicles. 
"He has this idea to interview some people on the streets nearby Russian military factories," Kolezev said. "He wanted to know what people think about the war."
NBC News has been unable to verify whether Gershkovich followed through on any of these reporting goals.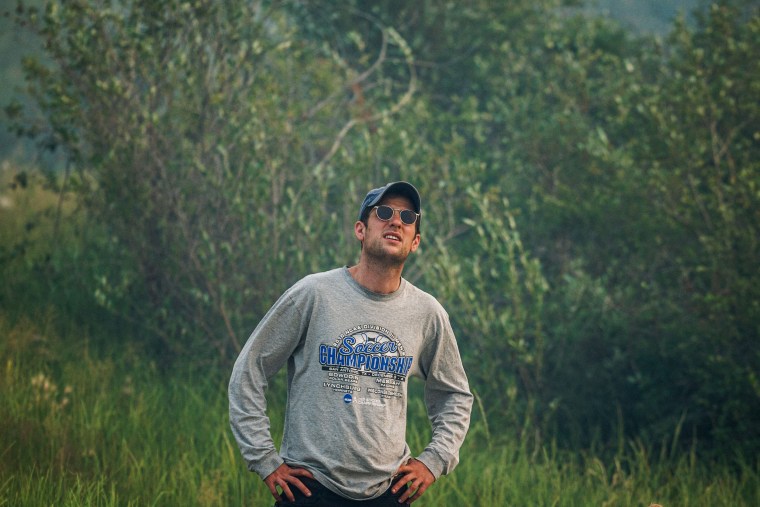 But Kolezev's account matches those of various sources and anonymous accounts of Gershkovich's activities in Yekaterinburg proliferating on Russian social media channels. 
In a post on his Telegram channel Thursday, Yaroslav Shirshikov, a publicist, said he had been interviewed by Gershkovich on a previous trip to the city a few weeks earlier. 
Gershkovich, he said, was interested in Russian society's attitudes toward the Wagner Group, adding that he "worked safely for several days and then flew to Moscow."
Born in the U.S. to Russian-speaking parents — his mother and father fled the Soviet Union in the 1980s — Gershkovich grew up in Princeton in central New Jersey. 
After attending Bowdoin, a private liberal arts college in Brunswick, Maine, he began his journalism career as a news assistant at The New York Times before being hired as a reporter by The Moscow Times in 2017. He worked there for three years before moving on to the Agence France-Presse and then to The Wall Street Journal.
Many journalists who said they knew Gershkovich expressed their shock over his arrest, writing on social media that he is well respected in the field.
One, Leonid Ragozin, tweeted that Gershkovich "is very obviously not a spy, but a very good journalist."
Matthew Bodner, a producer and reporter for NBC News, has known Evan Gershkovich since 2017 and considers him a friend.
Source link