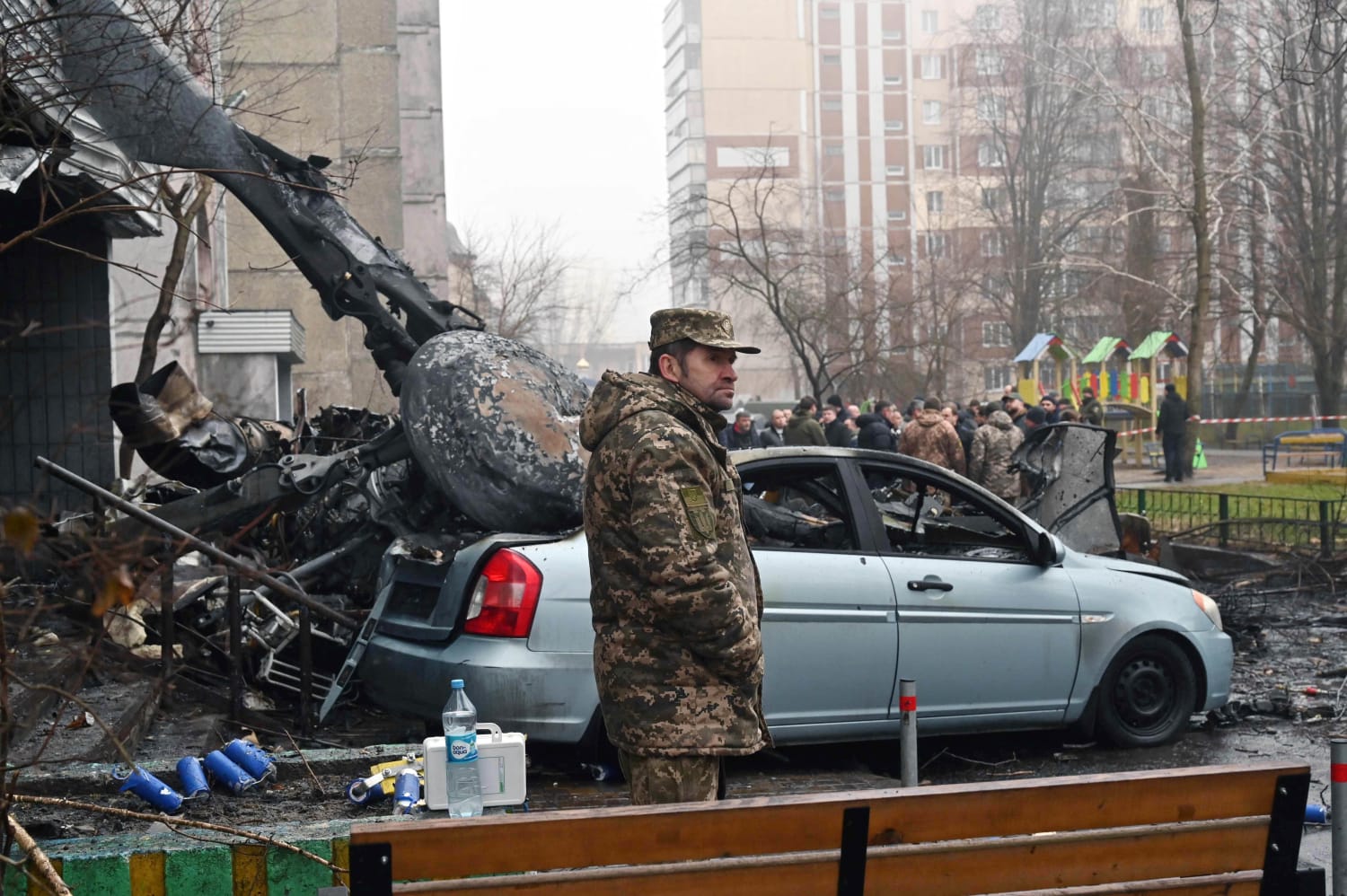 At least 18 people were killed, including Ukraine's interior minister and three children, after a helicopter crashed near a kindergarten outside Kyiv on Wednesday morning.
The crash occurred in Brovary, a suburb about 15 miles northeast of the capital, Ihor Klymenko, head of the National Police of Ukraine, said in a statement.
The cause of the crash, which comes as the country's war with Russia approaches the 11-month mark, was not immediately clear.
Ukraine's interior minister, Denys Monastyrsky, and other officials were among those killed in the crash, Klymenko said.
Of those killed, at least 9 had been onboard the helicopter, Klymenko said.
At least 29 people, including 15 children, were being treated in hospitals, Oleksii Kuleba, the head of the Kyiv Regional Military Administration said. The extent of their injuries was not immediately clear.
Kuleba said the helicopter fell near a kindergarten and a residential building.
"At the time of the tragedy, children and employees of the institution were in the kindergarten. At this point, everyone was evacuated," Kuleba said.
This is a developing story. Please check back for updates.
Artem Grudinin and Daryna Mayer contributed.
Source link