The U.S. is planning to begin training Ukrainian troops on the Patriot air defense system at Fort Sill, Oklahoma later this month, according to three defense officials.
The first group will be just under 100 Ukrainian service members who have some experience in air defense systems. The training is expected to take several months, the officials said.
The training at Fort Sill was first reported by CNN on Tuesday.
Three U.S. defense officials told NBC News on Dec. 13 that The U.S. was poised to approve sending a Patriot missile battery to Ukraine, finally agreeing to an urgent request from Ukrainian leaders desperate for more robust weapons to shoot down incoming Russian missiles.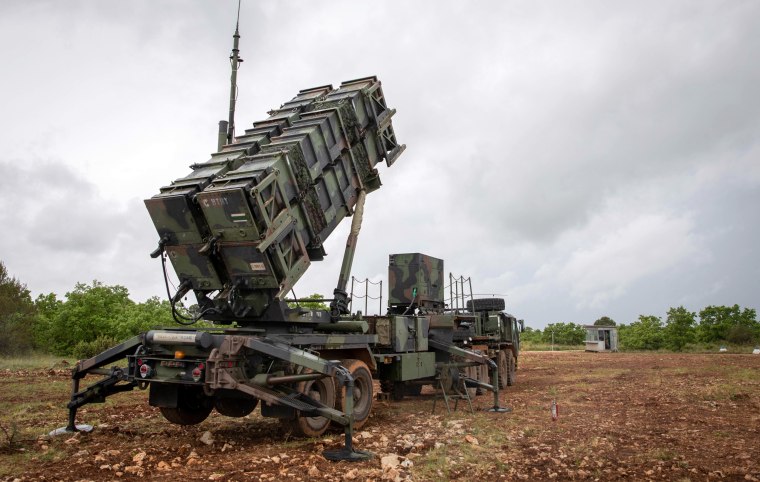 A week later, at a news conference during his visit to Washington, D.C., Ukrainian President Volodymyr Zelenskyy thanked President Joe Biden for providing a Patriot missile battery, and then asked for another.
Biden said, "We're working on it."
Earlier this month, Germany said it would provide a Patriot missile battery to Ukraine.
Patriot systems, which use surface-to-air missiles to destroy cruise missiles and other fast-moving airborne targets, typically require crews of up to 90 to undergo at least 10 weeks of training, although as few as three soldiers can fire it if necessary, the U.S. Army has said.
Ukrainian armed forces, meanwhile, have previously defied expectations in terms of how quickly their troops have learned to use Western weaponry.
Russian President Vladimir Putin said in December that the Patriot is an outdated system and said Russia would "knock down" the Patriots.
Russian and Ukrainian officials did not immediately respond to requests to comment on the news.
Source link