The Biden administration had used a mix of careful public statements and intensive behind-the-scenes discussions to prod Netanyahu to come up with a compromise. Inside the White House, aides expressed some sympathy for Netanyahu's position, given that he presides over a right-wing coalition that doesn't want him to bend.
President Joe Biden spoke to Netanyahu at length on March 19 in a phone conversation that at times grew contentious, a person familiar with the call said. Netanyahu's posture was that Biden and the U.S. more broadly shouldn't lecture him about how to lead his country, the person said, requesting anonymity to talk more freely.
David Friedman, who was the U.S. ambassador to Israel during the Trump administration, said it was his sense that Netanyahu "doesn't like to get lectured, period," adding, "Let's concede he is a subject matter expert on Israel and Israeli politics."
"Bibi has been around forever; the presidents come and go," Friedman added, referring to Netanyahu by his nickname.
Netanyahu's original proposal, had it been enacted, would have been difficult for the Biden administration to defend. One of the provisions would have enabled a majority of the Knesset to overturn Supreme Court rulings, effectively neutering the judicial branch.
At a moment when democracies and autocracies are battling for primacy, Biden can ill afford to see a staunch U.S. ally cast aside the checks and balances that underpin democratic government.
Biden's message to Netanyahu was that he needed to "design a way forward that was based on compromise and that could result in that sort of consensus support," John Kirby, a White House National Security Council spokesman, told reporters Monday. "But he was very clear, and it really does come from a position of respect and friendship for Israel and everything that Israel stands for."
Having known each other for decades, Biden and Netanyahu are comfortable conversing with a level of frankness unusual in high-level diplomacy. Dennis Ross, a former diplomat who served in the Obama administration, said: "I saw the way he dealt with Bibi. Biden used to say: 'Listen, pal. We have a problem here. How are we going to deal with it?' The subtext was: Help me to help you."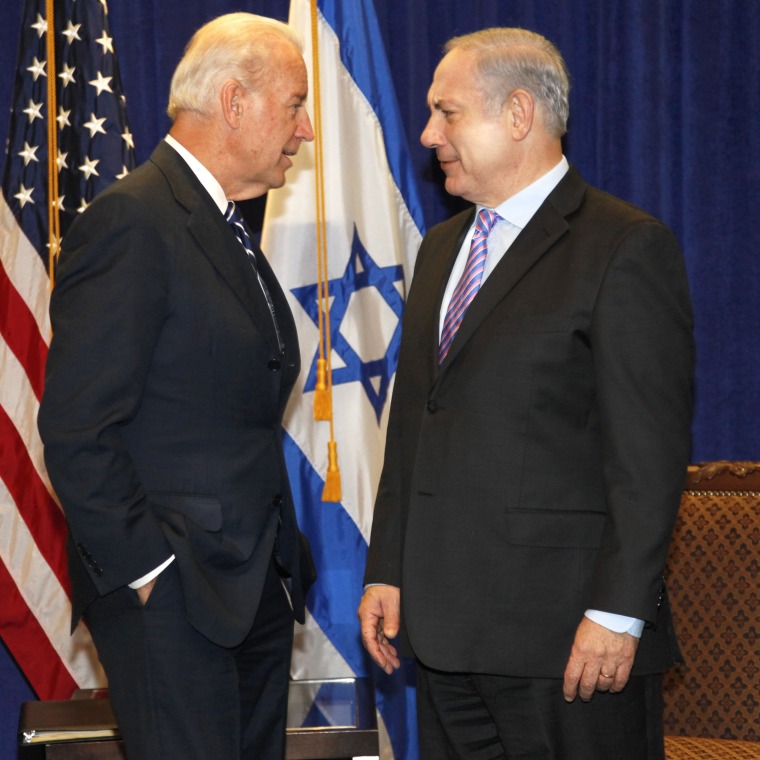 Still, some officials in both the Israeli and the U.S. governments believe that Biden's public comments were too cautious and that he should have issued a more full-throated condemnation of the judiciary overhaul from the beginning.
In a statement to The New York Times last month, Biden said: "The genius of American democracy and Israeli democracy is that they are both built on strong institutions, on checks and balances, on an independent judiciary. Building consensus for fundamental changes is really important to ensure that the people buy into them so they can be sustained."
The White House considered calling on Netanyahu not to speak at a virtual summit meeting of the world's democracies this week, a person familiar with the matter said, but never went so far as to take that step.
Asked whether it was appropriate for Netanyahu to speak at the summit, Kirby would say only that Israel was one of 121 nations invited to attend.
Source link