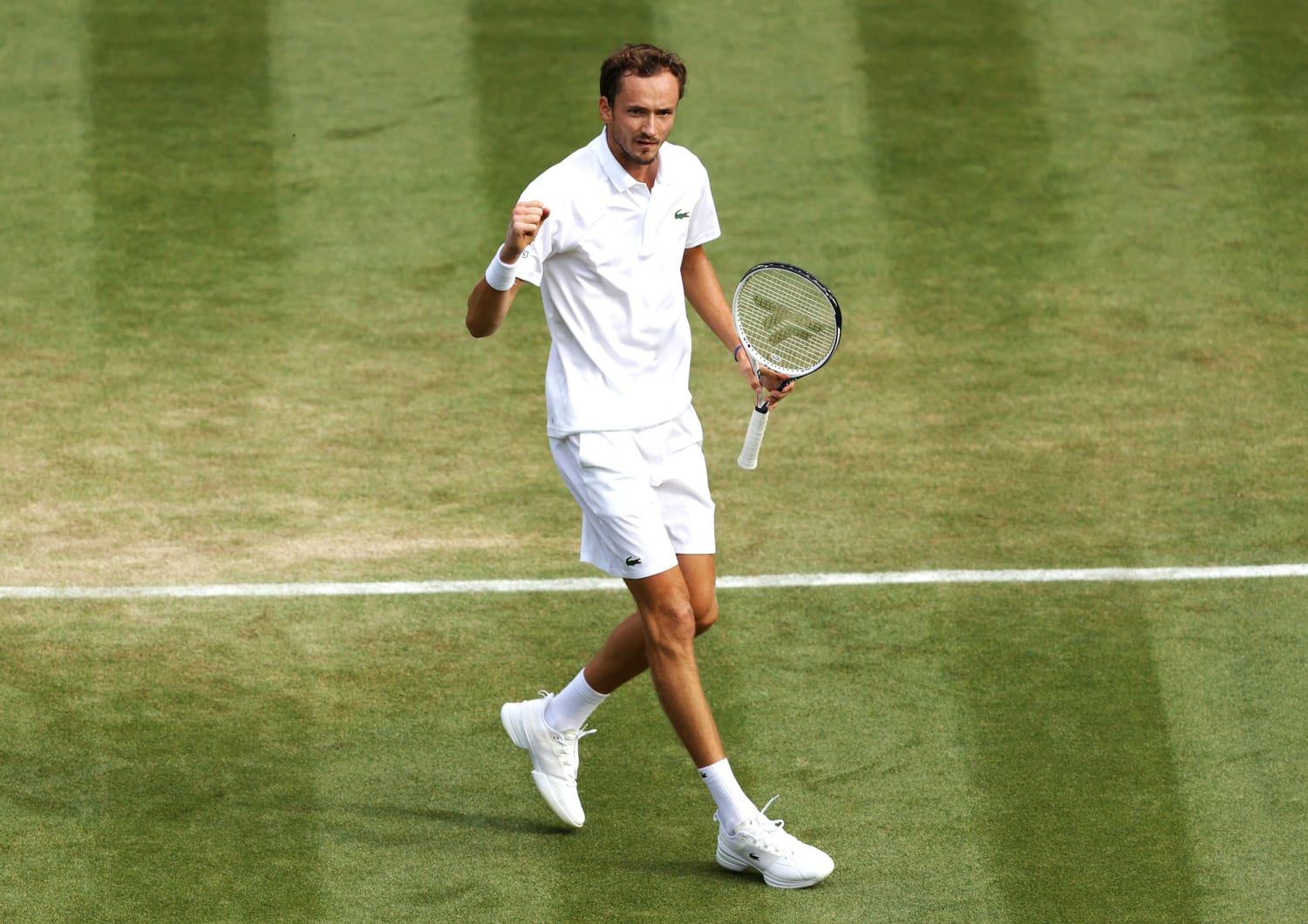 LONDON — Russian and Belarusian players will be able to compete at Wimbledon as neutral athletes after the All England Club on Friday reversed its ban from last year.
The players must comply with "appropriate conditions," including not expressing support for Russia's invasion of Ukraine.
They also must not receive funding "from the Russian and/or Belarusian states (including sponsorship from companies operated or controlled by the states) in relation to their participation in The Championships," the All England Club said in a statement.
Other tennis tournaments have allowed Russian and Belarusian players to compete as neutral athletes.
"We also consider alignment between the Grand Slams to be increasingly important in the current tennis environment," the club said. "There was a strong and very disappointing reaction from some governing bodies in tennis to the position taken by the All England Club and the LTA last year with consequences which, if continued, would be damaging to the interests of players, fans, The Championships and British tennis."
This year's Wimbledon tournament will start on July 3. The women's final is scheduled for July 15 and the men's final on July 16.
Source link